On the last day of Black History Month, around 40 protestors gathered outside Governor Kathy Hochul's Manhattan office, demanding the governor lay off her proposed bail reform rollback. Simultaneously, they also called for the permanent closure of Rikers Island. 
As part of the current NY State budget negotiations, Hochul suggested rolling back portions of the state's bail reform laws, passed in 2019 under then-Governor Andrew Cuomo, which eliminated cash bail for most misdemeanors and nonviolent felonies. The governor's proposed changes would give judges more discretion when setting bail, allowing them to consider a defendant's criminal history and past use or possession of firearms.
However, the protestors — a coalition of community groups and formerly incarcerated — argued a rollback would lead to thousands more people — mostly Black, brown, and low-income — being funneled into the jail system because they can't afford bail. 
Melanie Dominguez, lead community organizer with the Katal Center for Equity, Health and Justice, also pointed out that rolling back bail reform would jeopardize the closure of Rikers Island, continue to produce mass incarceration, and subject more people to life-threatening conditions at the notorious prison.
"We're in a crisis, in a human rights crisis at the Rikers Island jail complex," Dominguez said. "Right now, since Mayor Eric Adams took office, 20 people have passed away in New York City jails. Rikers is the deadliest it's been in 25 years."
Candie Hailey Johnson spent 1,122 days in Rikers' solitary confinement. She described that she was bitten by mice and roaches. While she was in solitary, Johnson says she tried to kill herself multiple times, but never received the necessary medical care.
"I was sent home with several mental illnesses that I still fight today," Johnson, who was found not guilty after she spent almost three years in a place she describes as a dungeon, said. 
Rashad Brown, founder of Gangsters Giving Back, and who works with the 67th Precinct clergy council, reminded Hochul that she was the one who signed the "Less is More" act, which is meant to improve justice and safety in city jails,  into law. 
Brown, who spent 17 years in prison, said the problem wasn't bail reform but a lack of presentation of people like him in Albany.
"You need people like myself to sit on these boards to add advice and to give counsel," Brown said, also pointing to the success rate he has had working with justice-involved individuals between the ages of 14-28. 
Brown shared that the inspector of the 67th Precinct told him that "once they get in his program, we don't see them anymore."
Addressing the governor, Brown said, "So next time you have these board meetings, make sure you have a representative of the population in it."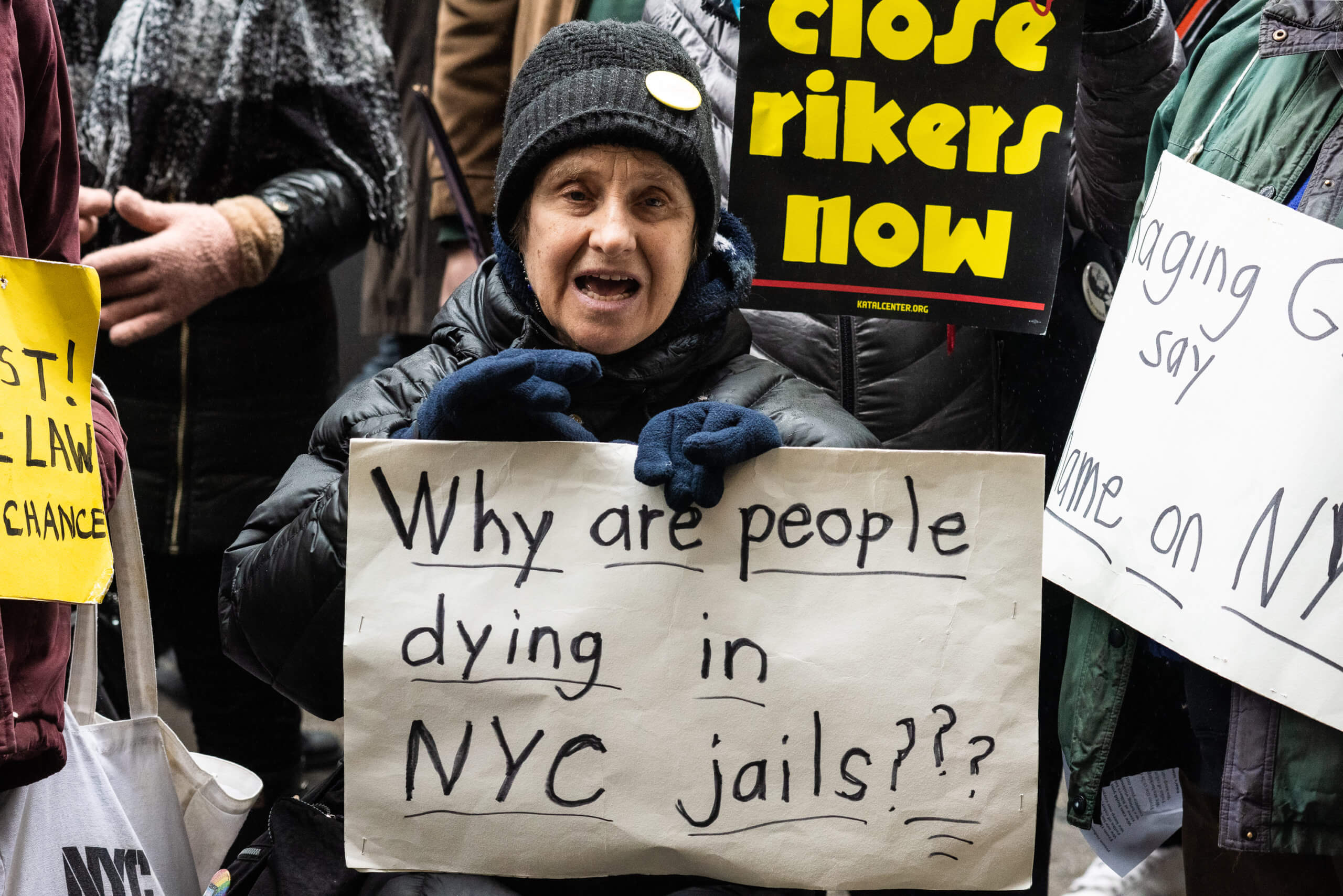 Kenneth Edwards, national manager of leadership and organizing at the Center for Employment Opportunities, said gutting bail reform would destroy communities and families.
He called on Hochul and Adams to invest in the communities by providing educational programs, employment opportunities, and mental health care. 
"You will see the community prosper," Edwards said. "You're not going to tear it down."