Jordan Neely, the unhoused, Michael Jackson impersonator who was choked to death aboard an F train earlier this month, was laid to rest on Friday following a Harlem funeral service that condemned vigilantism and pushed for more resources for the homeless.
The killing of Neely was yet another spark that blew the lid off the cultural and political divide in America after a video of a white, former marine was seen clinging to the neck of a homeless black man inside of the Broadway-Lafayette station on May 1. The following days saw a slew of bloody protests until Daniel Penny, Neely's alleged killer, was charged with second-degree manslaughter. 
After weeks of unrest, Neely himself was finally laid to rest on May 19 following a morning service held at the Mount Neboh Baptist Church located at 1883 Adam Clayton Powell Jr. Boulevard that was presided over by civil rights leader Rev. Al Sharpton. However, tears were shed before the funeral even began.
Neely's foster brother, Larry Smith, arrived outside of the house of worship wearing a red sweatshirt imbued with the Michael Jackson impersonator's image. Smith grimaced and wept as he clung to another mourner. A steady stream of protesters also gathered outside the church and called for racial justice. They also called for the city to do more to help the mentally impaired. 
On the inside Rev. Sharpton gave the eulogy for Neely, charging that he was a man who needed help, only to be failed by the system and the people who were riding the F train that day.
"Jordan was not annoying someone on that train, Jordan was screaming for help. We keep criminalizing people with mental illnesses," Sharpton said to the rousing applause of attendees. 
While those at the church stressed that Neely was in need of mental health care and nourishment, others who support Penny's actions cite Neely's history of over 40 prior arrests.
However, during his speech, Sharpton went as far as to state that those on the train who helped hold down Neely during the chokehold should also be brought before a grand jury. The faith leader also called for the way in which the Big Apple treats its unhoused population to be altered in the name of Neely.
"In the name of Jordan, we are going to turn this city around!" Sharpton exclaimed. "We are going to change how we deal with the mentally ill. We will change services in this city. Jordan you did not die for nothing."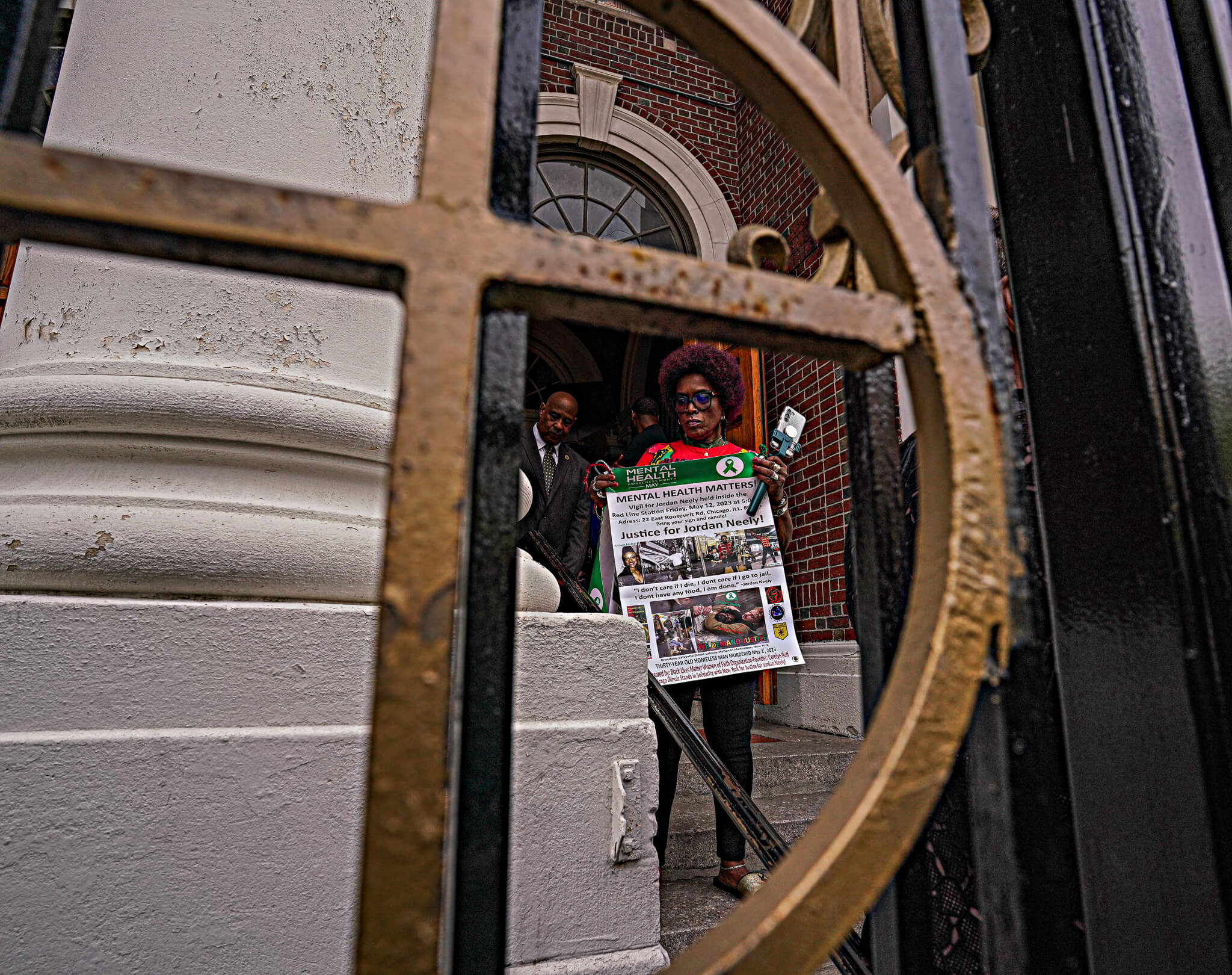 Manhattan Borough President Mark Levine agreed with this sentiment, and said after the funeral that he recalled seeing Neely perform and pledged his support to overhauling the mental health system.
"This case has touched people in a powerful way because he was someone familiar to so many of us. I myself saw him before many times on a train over the years, it's like we lost someone we know or lost a friend. And I think for that reason, this time is going to be different. I'm certainly committed personally to make sure that we do not allow vulnerable New Yorkers to continue to fall through the cracks," Levine said.
The service was paid for by the National Action Network and was attended by the likes of Public Advocate Jumaane Williams, Lt. Gov. Antonio Delgado, and Rep. Alexandria Ocasio-Cortez. As the casket was placed into the back of a hearse, those who gathered outside in sorrowful support waved and touched the vehicle as it slowly drove by, transporting Neely to his final resting place.