BY LINCOLN ANDERSON | "This is a true story…. I was born in Missouri in 1955. For the first 12 years of my life, I was held captive, and systematically brainwashed. I was indoctrinated and trained to be a sex slave. …"
So began a woman's monologue, entitled "Coming Out," performed on Sept. 4 on the stage of an improv theater somewhere in the Northwest.
Stagehands held up two large brown-paper rectangles, each with a drawing on it — one downstage, showing a young girl, the other upstage, a woman.
As the narrator, hidden from view, spoke during the five-minute piece, several people first circled the drawing of the girl while holding up small signs with quotes, such as "Daddy loves you," "Let the nice man kiss it," "You like that don't you!" "Let them watch, honey," and "If it hurts use vaseline."
The woman went on to talk about how, as a young child, she was given pornography and sex toys, and taught to masturbate and achieve orgasm.
"It was part of daily life," she said. "Everyone in the household participated. … We were posed and photographed. We were entertainment at parties and orgies. … It was my childhood reality. …
"We moved from place to place, frequently and suddenly. This kept us isolated. … I did not know how to play or interact with others outside the home. … Instead, I was told that my purpose, my reason for existing, was to provide sexual pleasure for whoever wanted it."
The cardboard picture of the woman was now brought downstage and the picture of the little girl removed offstage, as the woman spoke about her adulthood and reclaiming her life after a childhood of sexual abuse.
"For 30 years I fought it, decades of recovery work," she said. "One by one, I rejected every lie I'd been forced to live… Free of the brainwashing, I began to feel and notice a new playfulness and a desire to connect with people on a personal level."
The people now circled the figure with signs saying, "Party girl," "12-stepper," "Waitress," "Mother," "Wife," "Teacher," "Caseworker," "Staff member."
She spoke of moving cross-country, finding a home in an "intentional community" where, at last, a man she found that she could relate to held her hand and told her, "I see you. I see you."
"Those words set that little girl free. .. And here she is. She is me. That girl is me," declared a white-haired woman wearing a microphone headset as she emerged from behind the cardboard rectangle.
A tall bearded stagehand looking like a biker dropped the cardboard rectangle and held up a sign saying, "May all human beings be free from suffering," and the beaming narrator pointed at it.
As the audience broke into applause, the woman, clapping along, too, happily shouted above the noise, "It's possible to heal!" before walking offstage.
The name of the woman's father, which was not spoken during the piece? David Lloyd Wilkie, better known as Adam Purple, a.k.a. the godfather of the urban community gardening movement.
Dies two days later
She posted the video of the performance for public view on YouTube on Sept. 12. Two days later, Purple was biking across the Williamsburg Bridge when he suddenly collapsed and died of a heart attack. He was 84.
The Office of the Chief Medical Examiner gave his cause of death as heart disease — specifically, hypertensive and atherosclerotic cardiovascular disease.
The Villager broke the news of Purple's death in an article on Sept. 15. The report noted that Purple's friends in New York City were having a hard time locating his family members to deal with the burial and other affairs.
"We're here! We do exist!" the woman announced when she called The Villager after having read the article a day after its publication. But she soon revealed details of her painful experience of being abused by Purple, abuse she said that was shared by her younger sister and two stepsisters.
Sentenced to prison
In fact, when he was in his mid-30s during the 1960s, Purple was sentenced to two years in jail — and served at least nine months behind bars — in Australia for attacking one of his stepdaughters, after which he was deported from that country. While Purple is a symbol of environmental sustainability in New York and even around the globe, this dark chapter of his earlier life is known by few other than his immediate family.
However, the woman said she wants the story to be told now in the hope that it will help others like her who are battling to overcome the crippling effects of complex post-traumatic stress disorder.
"He really destroyed the lives of the children that were living with him," she said. "He was pretty psychotic, it went beyond abuse. We, literally all of us, have struggled all our lives, those of us who knew him and were affected by him. In his early years, he was really whacked out. He did LSD — a lot."
Told that The Villager was working on the article on the counterculture icon, longtime local activists reacted with a mix of disdain, concern and, in some cases, encouragement.
"You're going to kick him after he's dead?" one local journalist responded disapprovingly during the memorial at La Plaza Cultural for Purple.
"Just write something small and keep it vague," cautioned another local journo.
"You better really check that out carefully before you print anything," urged a former squatter who said she used to know Purple when they were both "on the scene."
However, one longtime activist said, "It's the truth, the people should know."
Another said, "It's the truth… . People are building him up [to be a hero]."
A cycling activist, told generally of the sordid story of what Purple did in the past, paused for a moment, then offered, "I can see that."
'Trained to perform'
"We were trained to perform. We were toys, not people to be loved," the woman told The Villager. "In my piece I used 'sex slave' because the term 'incest' is so watered-down. It happened daily, until he went to prison. At any time it could happen, at the dining room table, friends coming over, anytime, anywhere. A friend would come over, and who knew where that would lead. He called it 'diddle' whenever he would touch us. …"
Asked what specifically Purple did to them or had them do, she said, "Oh, everything — that's what we were about — our purpose. He trained us, with pornography magazines, films, comics. I read 'The Kinsey Report' when I was age 10."
Recalling another incident that scarred her, she said Purple once, using a lathe, made a bunch of dildos from wooden dowel rods in different sizes and shapes, then varnished them and hung them up to dry on a clothesline in the basement, then brought the prepubescent girls down to see them as they hung there.
"We all got to pick one," she said. "And then he showed us… . To this day, I cannot smell vaseline — it's blocked."
She said she and even more so her older stepsister, who was about a half year older than her, "received the most attention" from Purple.
Purple was also part of the "swingers" subculture and an "orgy cult," she said, where pretty much anything went, sexually speaking.
She shared her story with The Villager in a number of phone interviews — and a collection of letters, family photos and documents pertaining to Purple that she mailed to the newspaper — on condition that only her first name, Jenean, be used and that where she lives not be divulged.
She even included in her package a rare copy of Purple's "Zentences," a handmade mini-flipbook of Zen koans that he personally inscribed for her. He originally made 600 of the books in Australia. One is in the New York Public Library's Rare Books Division.
'You can keep it'
She basically sent everything she had that related to her father.
"I just want to get rid of it. You can keep it," she said. "I don't want any of it back."
Purple's friends in New York called her, after The Villager provided her contact number, to see if she wanted to help pay for the burial, but she declined.
Jenean, who worked in the mental health field, said not long ago she finally figured out for herself that what she had was complex post-traumatic stress disorder — a recent addition to the "Diagnostic and Statistical Manual of Mental Disorders."
"I put the pieces of the puzzle together for myself," she said.
Jenean sent The Villager about 10 letters to her from her father, including a colored-in hippie block letters birthday card signed "daddy" in 1969, other letters in the 1970s and early '80s signed "david," and, finally, one in 1985 on which his signature, at that point, had evolved into "adam david." Purple was a former journalist and the letters are eloquently written.
"If you wish to have any contact-relationship with me, i want to know exactly what you want — & i shall do my best to be-do just what you want," he wrote her in a birthday note he sent from 321 E. 12th St. in 1968 when she was 13.
After being deported from Australia, David Lloyd Wilkie briefly bounced around Haight-Ashbury, his daughter said, before landing on the Lower East Side in 1968. There he eventually took on his Adam Purple moniker and soon, dressed in purple tie-dye clothes, was living with a new wife, fittingly, called Eve, and working on creating his magnificent Garden of Eden, which at its height spanned five abandoned city lots.
One newspaper clip from 1976 that his daughter sent referred to him cryptically as the "Riddle Man."
Children of Eden
"dearest jenean," he wrote her on Jan. 3, 1979, when she was 24, "how utterly words fail me. none would express the quiet joy your letter brought me on a cold winter day. soon you will be half my age. your new sister was just two months old on new year's day — having been born on november first at about sunrise (fortunate was i to be able to be present to witness a real miracle), she seemed naturally a nova dawn. her mother, diane, and I have been together for about seven years — not a record, perhaps, but a good average."
(This letter refers to Nova Dawn, his third daughter, who he had with Eve. A year and a half later, on July 13, 1980, his only son, Adam David, was born by a different woman, Anne, who was also called Eve. Adam currently lives in Beijing, China, where he teaches English. Formerly, he was a Hasidic rabbi living in Brooklyn — his mother had Jewish ancestry. He did not want to be quoted in this article and asked that his last name not be used. Eve No. 1 reportedly now lives Upstate.)
In the letter, Purple goes on to say how he was currently writing an article for Garden magazine about his Garden of Eden.
"Remember how we used to glean horse manure from the pasture of the kurmond property?" he reminisced. "well, the circular Garden now represents seven tons of horseshit spread about five inches deep, etc. hopefully, there is no bullshit about this Garden!"
Growing the garden
On May 8, 1980, he typed in red ink with occasional black letters interspersed seemingly randomly throughout the letter, "dearest jenean, a light rain is falling this morning, so i'll try to get this note off to you before my dental appointment… . tuesday & wednesday i planted about 240 bulbs (dahlia, lily, begonia & gladioli) liberated from automated bulb factories in holland (bill me later!). all orange in the six sections of the third circle of The Garden. … so far, I have planted tomatoes, cucumbers, peas, beans, cauliflower, onions, lettuce, peppers, broccoli, carrots and beets. about 12 of some 20 trees (apple, pear, nectarine & black walnut) from a 'bill me later' nursery have begun to leaf out."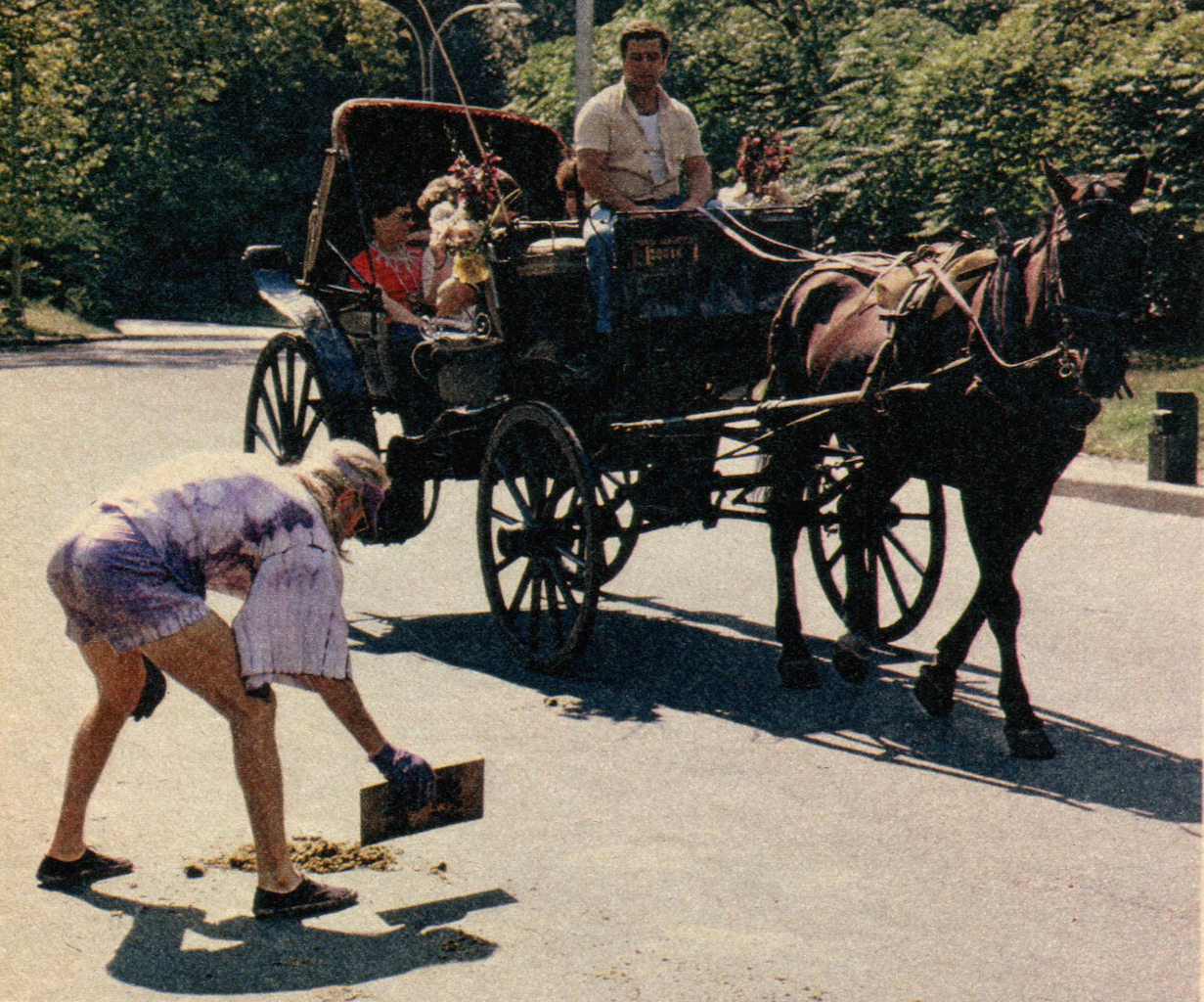 At the end of an Oct. 2, 1983, letter, he quipped (seemingly) about marrying her: "idle irony dept.: if you were free to do so, etc., what legal restraint would there be against us marrying inasmuch as you are not legally my daughter. it might make a polemic plot for funny fiction of unintentional irony. who knows, the legal restraints against incest might not apply…funny, huh?"
He opened another letter to jenean, dated "the ides of march 1984," with, "time out while i get stoned…." going on later, to muse, "you may wake up some morning and realize you were born a zen-taoist-anarchist in a neo-fascist culture which perverts the former into itself. … the crocuses have been up blooming since the warmth of february & the roses are carelessly shooting out branch buds. … the tulips are greening too. …" He signed off, "must quit this to saw wood & rinse the sprouts & then get out to enjoy the sunshine."
Pining for country life
Finally, in a letter from Nov. 29, 1985, only about a month before the city finally bulldozed his beloved Garden of Eden to clear the way for a public housing project, Purple wrote to Jenean of how he was awaiting a federal appeals court's decision on the garden's fate. He added that their children — Jenean by now had a son of her own, Steve — should "do some or a lot of country living," noting he had grown up in the country himself.
"if I'm going to saw wood for winter heat, i'd just as well be in the country woods?" he wrote, apparently yearning a bit for the country life himself as the wrecking ball loomed over his urban oasis.
A few weeks after Jenean's first phone call to The Villager, her younger sister, Lenore, mailed her own package of Purple letters and documents to the newspaper. Yet, unlike her older sister, she did not want to talk on the phone, according to Jenean.
"She was more seriously affected," Jenean said. "She's even more adamant about putting it behind her. Lenore ran away. She was on the streets young. She's been beaten, battered, raped, jailed."
Living with Purple
Lenore put down her thoughts about her father in a five-page handwritten letter to The Villager. (These two daughters and the sole grandson all usually refer to Purple as David.)
She described her father as "non-caring, thinking life is a bunch of games, wanting to do everything his way."
The sisters returned to America after three years in Australia.
"When I was 16 I wanted to know my, 'loosely,' Dad, I say now physical Father, and he sent Eve Purple to find me and I was planning a runaway from a group home I was in," Lenore wrote. "I lived with Adam and Eve Purple for the 1st part of the summer. He didn't feed me enough so I took a walk to Greenwich Village and got in the wrong crowd. But I want to say that the first thing he did when I got there was to give me an enema. Really!!
"So I spent the first part of the summer of my 16th year working in David's garden and sleeping in Adam and Eve's bed, not sleeping while they screwed and hoping they didn't ask me to join in. Even Eve after she got pregnant wasn't happy with David because he wouldn't let her eat enough and especially non-macrobiotic items like eggs, cheese and milk, while she needed them. She left him, when I first went back in my 19th year and spent the whole summer working in the garden for/with David, but he finally insisted my tobacco go or I go, so I went."
'An insane genius'
Summing up her dad, Lenore wrote, "He's hard, he plays, and he wants his way. He was an insane genius of our times. Unfortunately, one with a dark past, which he hid because it did not purpose his desires. He'd always loved gardening. When we were young, he taught us reading, gardening and love for telling stories. His IQ was almost off the charts. Let's let it go at that.
"I've almost recovered at 57, started recovery at age 50," Lenore continued. "It's been a lifetime of invisibility, confusion and suffering the symptoms of mental illness. It was in the genes on both sides of the family.
"We are survivors and there are more like us — not caring to continue the long line of generational sexual abuse perpetrated on us."
Lenore added that an adoption record she enclosed "is to prove, contrary to what Adam Purple / David Lloyd wrote in his literature he passed out in Central Park, that [Jenean] and I were not abducted, he just lost custody."
Trouble Down Under
Jenean and Lenore lived with Purple and his second wife, Romola, after they moved to Australia, where Purple worked as a journalism teacher. Their birth mother had earlier been institutionalized back in America.
They frequently moved, which Jenean said was "what you do when your dad's a pervert."
The National Archives of Australia confirmed that David Lloyd Wilkie and his family immigrated to Australia in 1964. Due to "legislative issues" — because he died less than 30 years ago — the New South Wales Police Force Information Access Unit could not provide details confirming Purple's arrest, jail sentence and deportation.
However, according to an Australian court document that each sister provided her own copy of to The Villager, in July 1966, when Jenean was 12 and Lenore 10, Romola turned Purple into the police for having allegedly sexually assaulted the oldest of the two stepsisters twice when she was 11, first when they were living in Rooty Hill, a Sydney suburb, on Sept. 12, 1965, and then on July 20, 1966, in Kurmond. In both cases, Purple allegedly assaulted the girl and then immediately after "further committed an act of indecency on her," according to the court document.
The court record — "Wilkie v Wilkie," from June 26, 1967 — by which time Purple was serving his prison sentence at Long Bay Penitentiary, in Sydney, details the judgment in a custody battle between the stepmother and Purple over Jenean and Lenore, which the stepmother won.
"At the present time, he is under sentence of two years' imprisonment which was imposed on him with a non-parole period of some nine months," Supreme Court Justice Colin Elly Begg stated in his written ruling.
'He will say anything'
At one point, the document shows Begg frustratedly saying of Purple, "I would not accept the word of the respondent at all on any matter unless it was completely and fully corroborated by unimpeached external evidence. I doubt very much if he really understands the sanctity of an oath." At another point, he stated, "The impression Wilkie gave me is that he is a man who will say anything to suit his own convenience."
To illustrate how Purple wouldn't tell the truth, Begg referred to "a certain vulgar placard" in Purple's home that two witnesses, a doctor and his wife who had visited him, testified about in court.
"One of them said [Purple] spoke of how he had got this placard and had told them in the letter he had sent to America for the placard he had referred to a description of himself as the Rev. D.L. Wilkie," Begg wrote. "He also told them he had been visited by authorities from the Postal Department."
However, Purple denied in court that he had ordered the placard, instead saying his wife got it.
"I remember it — and right where it was," Jenean told The Villager. "It was Uncle Sam with a top hat and striped vest and God with a long white beard, wearing a robe. Uncle Sam is kneeling and God was behind him, 'One Nation Under God.' "
The doctor's wife further told the court that at a meeting at Purple's house she was shown "a magazine depicting nude portions of anatomy of white and dark people… ." Again, Purple denied he owned the book.
Wife charged 'cruelty'
In considering the wife's charge of "cruelty" against Purple, the judge cited a fight that Romola said broke out between them while driving with their kids in the car after Purple "emphasised [sic] certain aspects of the way in which a woman should act to make a man satisfied."
Begg also noted that Purple reportedly "committed adultery" with a young student from Sydney Technical College, sleeping with her at his home after kicking his wife out of the bedroom.
"It is apparent…the respondent has led a life in which sex has played a very large part," Begg observed.
Meanwhile, Purple accused Romola of having sex with other men at the couple's home, but the judge, again, said he would believe the wife over anything Purple said.
Another court document, from California Superior Court in June 1968, pronounced that Jenean and Lenore were free from Purple's parental control since he "has been convicted of a felony, to wit, child molestation."
Many of the letters that Jenean and Lenore provided detail the stepmother's frequent pleas from Australia for their well-to-do maternal grandparents to send cash. Their grandfather was a vice president at The Reliable Life Insurance Company in St. Louis.
Acid and abuse
The sheaves of letters from Romola to the grandparents — many handwritten or typed on blue "aerogramme" paper — occasionally note her concern that Purple had been using LSD.
In a letter from Oct. 28, 1966, she wrote that her eldest daughter "complained to me that he still molested her when I left the house to go to work…[and] Jenean had come to me complaining that 'Daddy wouldn't let her alone at night.' " Purple had previously promised her he would stop abusing the eldest stepdaughter.
Shunned shrinks
Also, Romola wrote that Purple could have avoided jail if he had only accepted psychological help, but he refused.
On May 15, 1967, she wrote, "Lloyd was sentenced Friday. He refused to co-operate with the Psychiatrist. Had he done so, he would have been out on bond & under treatment. Since he refused to see any psychiatrist after the first one, he was sentenced to 2 (two) years 'Hard Labor.'… He will never be able to get a decent job unless he goes for treatment."
Earlier, on April 14, 1967, his wife had written, "He was found guilty on two counts of assault (indecent) & sentencing has been postponed…pending his examination by many competent Psychiatrists. The Judge said that this was the most demented man ever to appear in his court."
For his part, some of Purple's letters focused on his efforts to send funds to his family, such as when he wrote to Romola on Sept. 26, 1966, saying, "My pay for this week will presumably be for four days because I did not get out of Parramatta Gaol until about noon today and so missed today at work. I trust that you will be able to meet the mortgage payments so as to help us avoid a mortgage sale for the time being."
Claimed innocence
On March 19, 1967, he wrote to the children's maternal grandparents, proclaiming his innocence, and asserting that his second wife was not a fit guardian for his daughters:
"I write now to reaffirm to you that I have been and am very much interested in the long-term welfare of Jenean and Lenore, to whom I have a very close blood tie and to affirm to you that [my wife's] charges against me (including those she induced her own daughter to be a party to) are false in fact and without basis in reality."
Briefly reconnecting
Like Lenore, Jenean did have some contact with Purple early on once he came back to America, but eventually she found it increasingly difficult to maintain the relationship.
She recalled that, at first, "We were warned to stay away from him, and to have nothing to do with him.
"We didn't know where he was, his time in New York when he began to gather a group of people that looked up to him," she said. She was referring to the "Purple People," cult members who once followed him, all dressing in purple, keeping vegetarian and shunning leather garments, including leather shoes.
"He mailed me some pot when I was 23. I was terrified of him, to be quite honest. … Marijuana was always an issue for him," she said.
He encouraged her to read and discuss with him "Stranger in a Strange Land," Robert A. Heinlein's sexually charged sci-fi novel.
She did finally visit her father on Forsyth St. in 1980 when she was around age 25 and he was being filmed for the early TV reality show "Real People."
"Of course, I adored it," she said of his sprawling Garden of Eden.
In an April 9, 1980, letter to her, however, he expressed suspicion of the TV show, writing, "regarding the 'real people' situation, it appears at least possible that the film interviewing was done, not for actual public broadcast, but for cia/fbi police film files."
And Purple still seemed to long for her inappropriately, or at least claimed he did.
"He was still carrying on with it," Jenean said. "He said, 'Maybe someday you, me and Lenore can have a threesome.' "
Generational abuse
She believes Purple was sexually abused by his own mother after his father died in an electrical accident and the mother sought a new partner among family members, so it was a case of "generational sexual abuse." Similarly, Lenore said an aunt she was close to told her Purple's mother also was sexually abused.
"He didn't think he did anything wrong," Jenean said. "He's doing us a favor, don't you know? How to give pleasure to a man — that's what it was about.
"I don't blame him," she said, forgivingly. "I'm glad he at least had people who respected him," she said of Purple's New York friends, including the young activists from the cycling group Time's Up. He lived in a room in their Williamsburg, Brooklyn, headquarters over the past few years.
Speaking of biking, Jenean does it herself — one phone conversation with The Villager was while she was on her bike running an errand — and she wears purple and violet, too, just like her father.
"I live closer to the land than most people who follow him," she said a bit defiantly, admitting, "He might have influenced me."
'I'm done healing'
Reflecting on her terrorized childhood and her long, hard-won healing process, she said, "I should write a book about it. I'm not going to. That YouTube video, that was it. I'm done. I'm done healing from it all."
Of her wanting to get the message out about complex PTSD, she said, "My father would probably appreciate that this would have have an educational component," and laughed.
Grandson slams Mr. Purple
This week, Jenean's son, Steve Mason, went public with his criticism of the new Mr. Purple restaurant in the Hotel Indigo, at 180 Orchard St. Mason, who lives in San Francisco and works in tech and computer graphics, said he only found out this past Monday about the swanky nightspot — incredulously named after his ultra-low-impact-lifestyle grandfather. The restaurant appropriated Purple's name just two months after his death, and even includes a mural of him.
Mason promptly fired off a blistering letter about the inappropriateness of the eatery's name to local blog Bowery Boogie. Later the same day, he e-mailed The Villager, saying that he knew the newspaper had been talking to his mother about the dark side of Purple's legacy.
"It's something that I've known about for a long time," he said of the sexual abuse.
He said he was never that close to his grandpa, finding him "cantankerous and very narcissistic," in addition to being leery of him due to his mother's experience.
"Basically, he wasn't a good family member," he said, adding, "but I was happy he had a group of people in Brooklyn that were some semblance of family."
Yet, Mason did visit him a few times in New York City.
"I tracked him down about 15 years ago through an anarchist bookstore," he said, probably referring to Blackout Books. "He was extremely intelligent, very scholarly — and you wouldn't expect it from his appearance."
Working the system
Mason met his grandfather in the Mexican restaurant Trez Aztecas, at Allen and Rivington Sts.
"Adam Purple comes in and says he eats there for free every day because he gave them $1,000 when they couldn't pay rent," he recalled. "He was collecting Social Security and had no expenses. He basically had 50 grand in cash on him or stashed away at all times."
In one of Mason's favorite Purple anecdotes, his grandfather then surprised him by pulling a cell phone out of his pocket and answered a call.
"He said, 'I know all the drug dealers from around the neighborhood. They give me their burners.' "
Speaking of phones, Mason said, "He was very paranoid about the government. Whenever I called him, he felt that the FBI was listening in because he was a dangerous person to them, because he was aggressively against the form of society. He was calling for a world strike, a world s–t -in on the White House lawn, the abolition of money.
"His whole thing was f—ing the system and getting stuff for free. Whenever he sent us mail, he would put glue over the stamp so we could wash it off and reuse it."
Regarding his letters, Mason said Purple sometimes used the symbol for Uranus instead of the letter "H." The symbol sort of looks like an "H," plus Purple, well, apparently just liked the word play of "your anus," he noted.
Family issues
Mason said his uncle, Adam David, Purple's son, is in his mid-30s, around his own age.
"He grew up on Forsyth St.," Mason said. "He was there when the garden was demolished. He was a Hasidic rabbi for a little while. He went to Israel for a couple of years and learned Hebrew and Aramaic. He came back, dropped out of Hasidism and went to L.A.
"I'm the most together of all of his children," Mason said. "I'm definitely the most-straight person — I have a career and a job and an apartment. I avoided the Adam Purple shockwave."
Echoing his mother, he said her younger sister, Lenore, has had it especially tough.
"She ran away at 13 and lived with the Rainbow Family for 30 years — as hardcore hippie as you can imagine," he said. "She worked at a KFC for three years, it was like the first job in her life. She lives in a trailer."
Restaurant revulsion
For all of Purple's negatives as a family member, Mason said, in terms of his grandfather's environmentalism and radical values, "I really admire what he believed in and respect his tenacity."
Mason said he wrote Scott Gerber, head of the Gerber Group, which is behind the Mr. Purple restaurant, to express his disapproval.
"I don't know if he understands how deeply inappropriate it is for him to use his name," he said. "Adam Purple was a vegan and they are serving hamburgers, plus high-priced cocktails."
In addition, he said he has high hopes for legislation, introduced in May and currently in committee in the New York State Senate, Bill S5650, that "provides that a property right exists in a deceased individual's persona for seventy years after the death of the individual." In other words, it would be a violation to use, for commercial purposes, a person's name, photo, image or other likeness, voice, signature or even mannerisms without written consent from his or her estate / family members.
Without getting into specifics, Mason, in his letter to Gerber, also alluded to Purple's history of sexual abuse.
"I mentioned that there are aspects of his history that are extremely unsavory and would not reflect well on the bar," he said. "It would be as if Disney named a ride after Roman Polanski — basically, that they are sitting on a P.R. time bomb."
Two narratives
If publicizing Purple's troubled past helps get the restaurant renamed, Mason said, so be it, he supports it.
Lower East Side documentarian Clayton Patterson said of publicizing the story, "The question is — who has the rights, the kids or the memory [of Purple the legendary activist]?"
"It's like a priest who abused kids, or like Bill Cosby — if you get 30 women complaining, you can't dismiss them all," he reflected.
Told that Purple's older daughter has only finally healed now at age 60, he said that clearly shows the seriousness of what she went through.
Hopefully, the two narratives can somehow coexist and inform: on the one hand, the story of a family that finally healed from domestic sexual abuse, and, on the other, a man who built a new life for himself — and a glorious garden — on the Lower East Side and left a lasting legacy of environmental consciousness.
Yes, Adam Purple was a man who was at once the "ultimate hippie" — yet perhaps a symbol, too, of 1960s excess and experimentation gone horribly wrong — a classic New York character — and, for many, a hero — though, clearly, a deeply flawed one.
Correction: The original version of this article contained a photo of a young woman who was identified as Anne (a.k.a. Eve), the mother of Adam Purple's son. The shot was of her in a photo booth with Adam Purple. However, while the woman in that photo was an acquaintance of Purple's in the 1970s, she was not Eve and not the mother of his son or any of his children. She did not give permission for the photo's use. The photo has been removed. The Villager apologizes for the error.