A hammer-wielding man attacked a family inside a Brooklyn apartment, killing a mother and leaving her two children critically injured, according to police. 
The bloody incident occurred in Sunset Park just before 3 p.m., where police arrived on the scene on the second floor of an apartment at 531 52nd St. to find the three victims with serious wounds. 
Paramedics rushed all three victims — including the 43-year-old mother, along with her 5-year-old son and 3-year-old daughter — to an NYU Langone Hospital, where the mother was pronounced dead. The children are fighting for their lives, according to NYPD Chief of Patrol John Chell.
"It was horrific and a senseless act of violence, which took the life of a married mother of two," Chell said. "I think I can speak for all New Yorkers when I say our prayers are with this family at this time."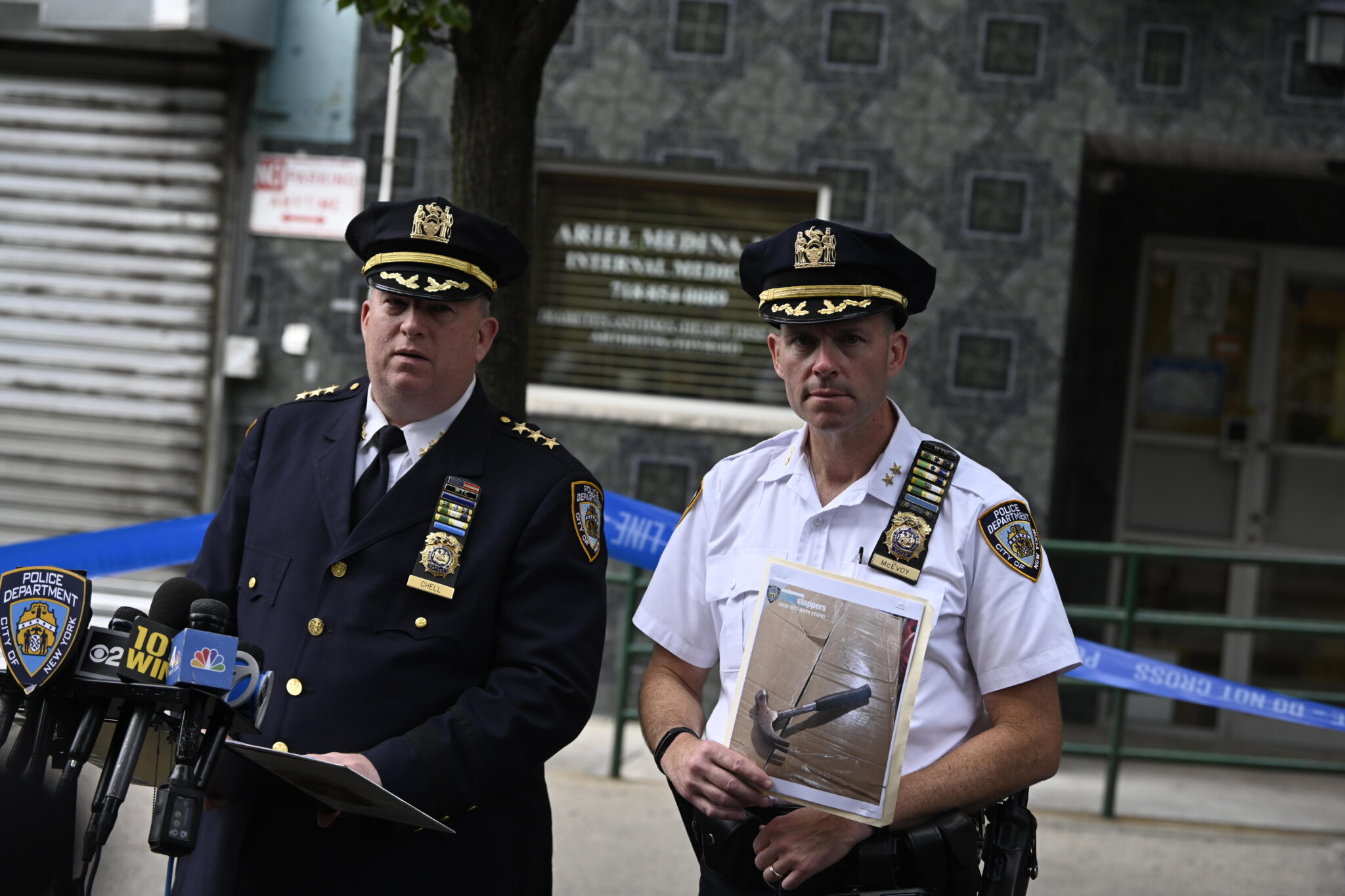 Authorities quickly located the blood-soaked suspect and arrested him. Charges against the man remain pending, Chell said. 
Police also located the suspected murder weapon. 
An initial investigation suggests that the suspect was unrelated to the family, but lived inside the same apartment along with his 9-year-old son, according to the NYPD.
This is a developing story. Check back here for updates.