For a team with championship aspirations at a fever pitch following an exciting first episode of "Hard Knocks," the New York Jets did enough during joint practice work with the Panthers to increase the hype around themselves for the foreseeable future. 
Wednesday saw the Jets and Panthers compete in joint practices ahead of Saturday's preseason game. It's a chance for teams to get unique looks and better eyes on some of their younger talents as the final cut-down day draws closer. 
As always, there was plenty to take away from a competitive day down in South Carolina.
Mekhi Becton Dominates
We're nearing the point where Mekhi Becton pancake blocks are becoming a consistent occurrence in Jets' practices. Becton reportedly pancaked Eku Leota on a run block and was also stout in pass protection throughout practice. He's consistently gotten stronger as practices have continued and Wednesday was another step in the right direction. 
Some may critique the fact that Becton is almost 100 lbs bigger than his pancake victim today, but it's also important to understand that he hasn't taken any first-team reps yet so far in this training camp. The more he dominates against players he should be dominating against, the better chance it will be for him to earn some reps with the first group. 
He's certainly getting to that point.
Aaron Rodgers update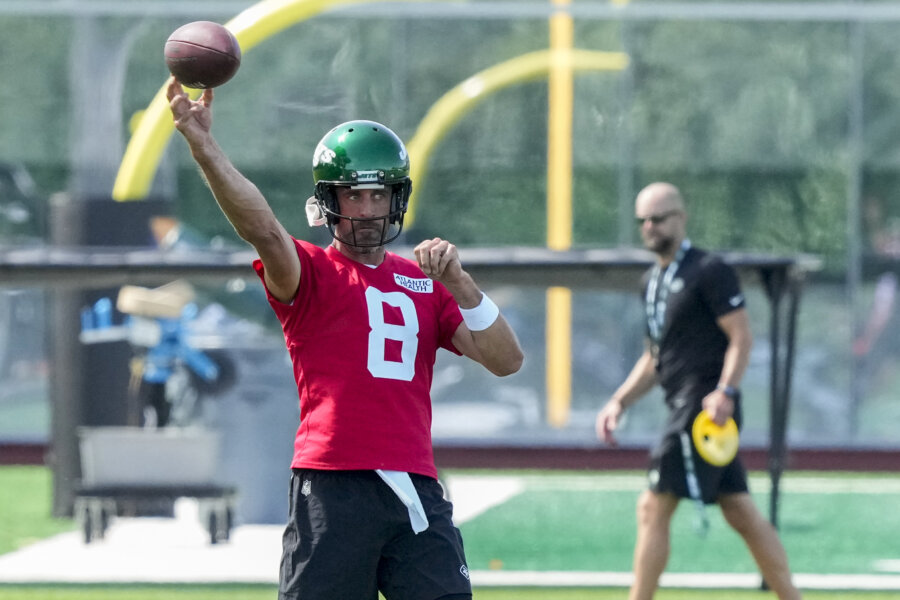 It was a good day for Rodgers, but maybe not an awesome day. First off, his connection with Allen Lazard was lethal throughout practice. The Panthers couldn't stop either player and it was evident through seven-on-seven and even 11-on-11 work. Overall, he had a very good day. 
The issue at hand is that he was running for his life a lot and said as much following practice. New York's first-team offensive line wasn't very good Wednesday and was a big reason why the two-minute-drill offense faltered after just three plays. The group needs to begin to figure this out while Becton is still with the second team and Duane Brown is returning from the PUP list. 
If Rodgers doesn't have enough time to throw, the Jets won't be going far in 2023. That showed as much throughout practice on Wednesday. 
Defensive line feasts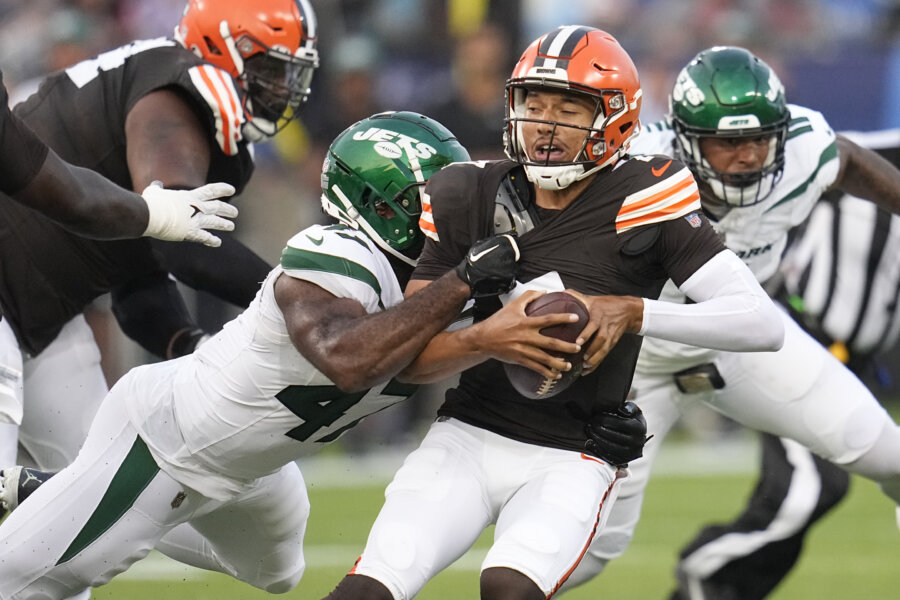 If there was a group that consistently dominated throughout joint work on Wednesday, it was the Jets' defensive line. It didn't matter which group was up, or who they were going against, the defensive line brought forth pressure after pressure. Quinnen Williams had a couple of dominant reps both against the run and pass. 
Even younger players like Jermaine Johnson showed out. Analysts knew the defensive line was arguably the strongest position group New York possesses but I don't think anyone expected this level of dominance for the Jets to this point in camp.
Secondary Shines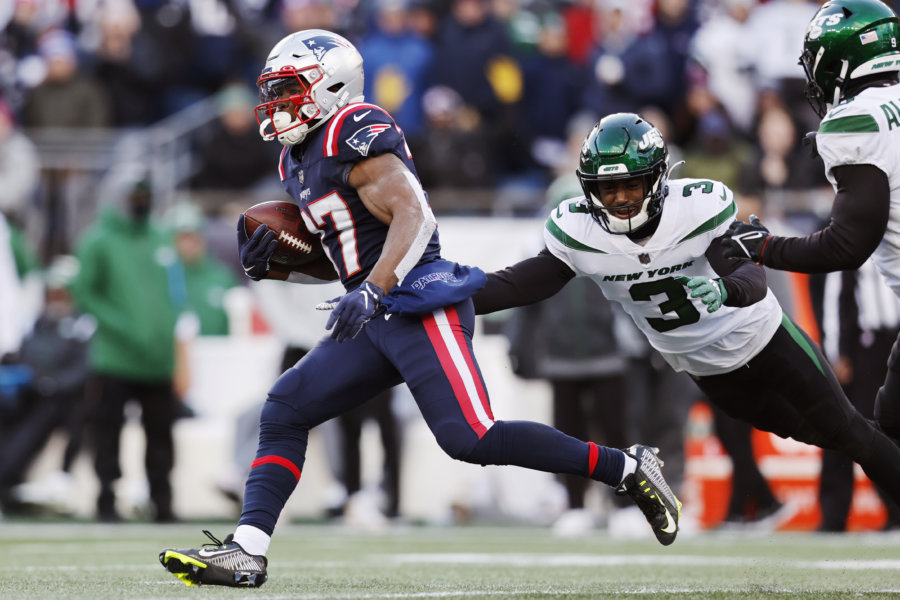 New York had a key injury to the secondary we'll talk about later for Wednesday's practice but that did not take away from the fact that the Jets defense as a whole dominated. In particular, Gang Green's secondary came up huge throughout the day with key deflections and impressive interceptions. 
To start, Tony Adams continued his strong month of training camp with another interception on Bryce Young. He's been arguably the best safety throughout this period. Brandin Echols, thrust into the starting role Wednesday, also picked off Young and returned it back for a touchdown. 
Young would get the better of the Jets' defense at other points, but it was a strong day for the secondary. 
Injury Updates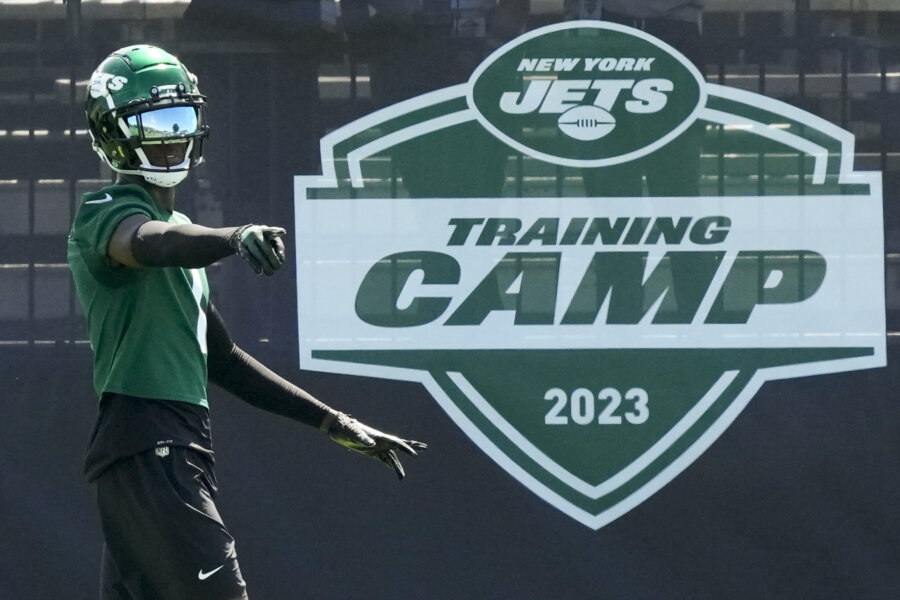 Sauce Gardner and Carl Lawson did not participate in Wednesday's practice due to injuries. Lawson has missed the last few days of work with a back injury while Sauce was out for precautionary reasons. 
Wide receiver Garrett Wilson was back in practice after an ankle injury sidelined him for the last week. 
Outside of that, there were no major injuries reported from Wednesday's practice for the Jets. 
For more New York Jets news, turn to AMNY.com