FLORHAM PARK — The New York Jets may still be celebrating the signing of Dalvin Cook, but they are about to get even more reinforcements weeks before the regular season is set to begin. 
Standout running back Breece Hall is coming off the PUP list today according to a report from Zack Rosenblatt of the Athletic. He's expected to be a limited participant at practice Tuesday morning. 
The return of Hall is a significant turn of events for the Jets. New York has been expecting to have their second-year standout for Week One against Buffalo over the last few weeks, but needed to have him ramp up in practice if he was going to accomplish that. Now, with Cook not expected to be a full participant as he recovers from his own shoulder injury, the Jets will have a stout running back room ready to help them reach the playoffs for the first time in over a decade. 
Hall was on pace for a historic rookie season with the Jets last season before he tore his ACL in a win at Denver in Week 7. In seven games played, the Iowa State product had over 680 yards from scrimmage and over 6.8 yards a touch. He was on pace to be a favorite for the Offensive Rookie of the Year award before his injury: an award that ended up going to his teammate Garrett Wilson. 
With the addition of Dalvin Cook to the organization, the Jets will be able to slowly bring Hall back into game shape without relying on him to be the bell cow of the offense. In his last four seasons, the four-time Pro Bowl running back has recorded 1,000 yards in each year while being a model of consistency in the position.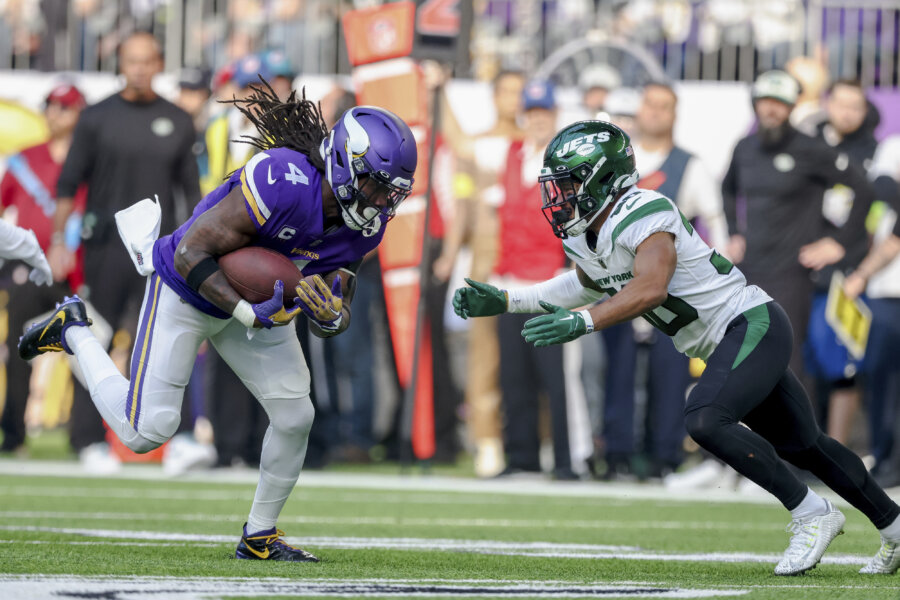 Cook and Hall are expected to form a dynamic 1-2 punch in the backfield for New York that they have rarely had in their franchise's history. Add in the acquisition of Aaron Rodgers and the Jets have one of the most talented offenses they have ever had to this point as well. 
The next step for New York will be getting everyone on the practice field. After Tuesday though, it seems that the calvary is certainly on its way with plenty of time before opening day. 
For more New York Jets news, turn to AMNY.com