Daniel Penny, the 24-year-old charged with manslaughter in the chokehold death of Jordan Neely, broke his silence this weekend in an interview with the New York Post, insisting he is "not a white supremacist."
Yet Penny also told the tabloid that, if faced with the same situation as on the F train on May 1, he wouldn't change his reaction.
The Post interview, conducted with his lawyer Thomas Kenniff in tow at a Long Island gazebo, was the first time the ex-Marine and architecture student has spoken publicly since the May 1 incident, when he restrained Neely with a chokehold for several minutes after the homeless Michael Jackson impersonator was said to be screaming at passengers on a northbound F train. 
Penny was initially released without charges, but after substantial public outcry and protest, he was hit with second-degree manslaughter charges on May 12 that could land him in jail for up to 15 years. He's free on $100,000 bail.
The killing of Neely — a Black, mentally ill homeless man — by the white Marine Penny has sparked heated debate in the five boroughs over the city's treatment of the mentally ill, vigilante justice, and racial profiling. Politicians like Mayor Eric Adams have faced significant criticism for failing to condemn Penny's actions.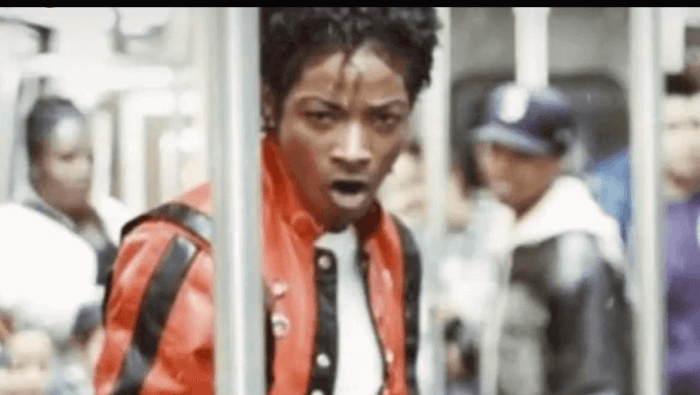 Meanwhile, Penny has become just the latest in a line of young white men accused of homicide to be embraced by conservatives and MAGA Republicans — who have lionized Penny as a hero, decried the charges against him, and raised over $2.7 million for his legal defense, nearly 20 times what was raised for the funeral of Neely, who has been posthumously demonized by the political right.
Penny — who said he lives in the East Village, studies architecture at a local college, and was on his way to the gym on May 1 — declared he was "not a white supremacist," calling the notion "a little bit comical."
"Everybody who's ever met me can tell you, I love all people, I love all cultures," Penny, who also rebuffed being labeled a vigilante told the Post. "You can tell by my past and all my travels and adventures around the world. I was actually planning a road trip through Africa before this happened."
Penny also said in the interview that if he could say anything to the Neely family, he would say he was "deeply saddened by the loss of life."
"It's tragic what happened to him," Penny was quoted in the Post. "Hopefully, we can change the system that's so desperately failed us."
But he said he would do it all over again if he once again found himself in that situation, arguing Neely presented a danger to the welfare of himself and his fellow passengers.
"You know, I live an authentic and genuine life," noted Penny, who said he felt no shame from the incident. "And I would [do it again] — if there was a threat and danger in the present."
No information has come out since May 1 to suggest Neely was physically threatening anyone on the F train.
Neely's family has called for Penny to be charged with murder. On Saturday, lawyers for Neely's family told the New York Times that the Post interview was "a disgrace," claiming Penny exhibited "no remorse" and chastizing the Post for seemingly minimizing the fact he killed someone.
While delivering a eulogy at Neely's funeral in Harlem on May 19, the Rev. Al Sharpton said in no uncertain terms that Neely's killing, the delayed prosecution, and the public reaction were suffused with racism.
"If Jordan had been a different race, and they had him impersonating Elvis [Presley], and a Black guy put Elvis impersonator in a chokehold, and two Black guys held him down, they would not have let that Black guy leave the precinct that night," Sharpton said to applause.
Sharpton said that Neely had been "screaming for help" but was failed by a city more interested in "criminalizing people with mental illnesses" than helping them.
"The agencies that failed to keep him and give him mental health choked Jordan. Those that let him go even though they had his record of needing help, they choked Jordan. The city agencies choked Jordan. He'd been choked most of his adult life," said Sharpton. "He's an example of how you're choking the homeless, how you're choking the mentally ill, how you're choking all over this city, and we come to say, this choking gotta stop."