Two people in Brooklyn were shot and wounded inside a luxury apartment building on Monday morning, police reported.
The search continues for the gunman behind the assault which occurred at The Arch, located at 1101 President St. in Crown Heights, at about 8:12 a.m. on Oct. 16.
Officers from the 71st Precinct responded to the incident and found both victims, a man and a woman. Police said the woman was shot in her left foot, while the man was wounded in his right foot.
EMS rushed both victims to Kings County Hospital for treatment of injuries not considered life-threatening, according to authorities.
The motive for the shooting remains unknown and under investigation, police sources said. Detectives were seen entering and exiting The Arch an hour after the shooting occurred as the investigation began to unfold.
A resident of The Arch, Ernesto Lappe, described the grisly crime scene he encountered on the second floor, where the shooting occurred.
"I didn't hear it, but I tried coming in the second floor hallway, and there's tons of cops," Lappe said. "There was blood in the hallway, pools of blood."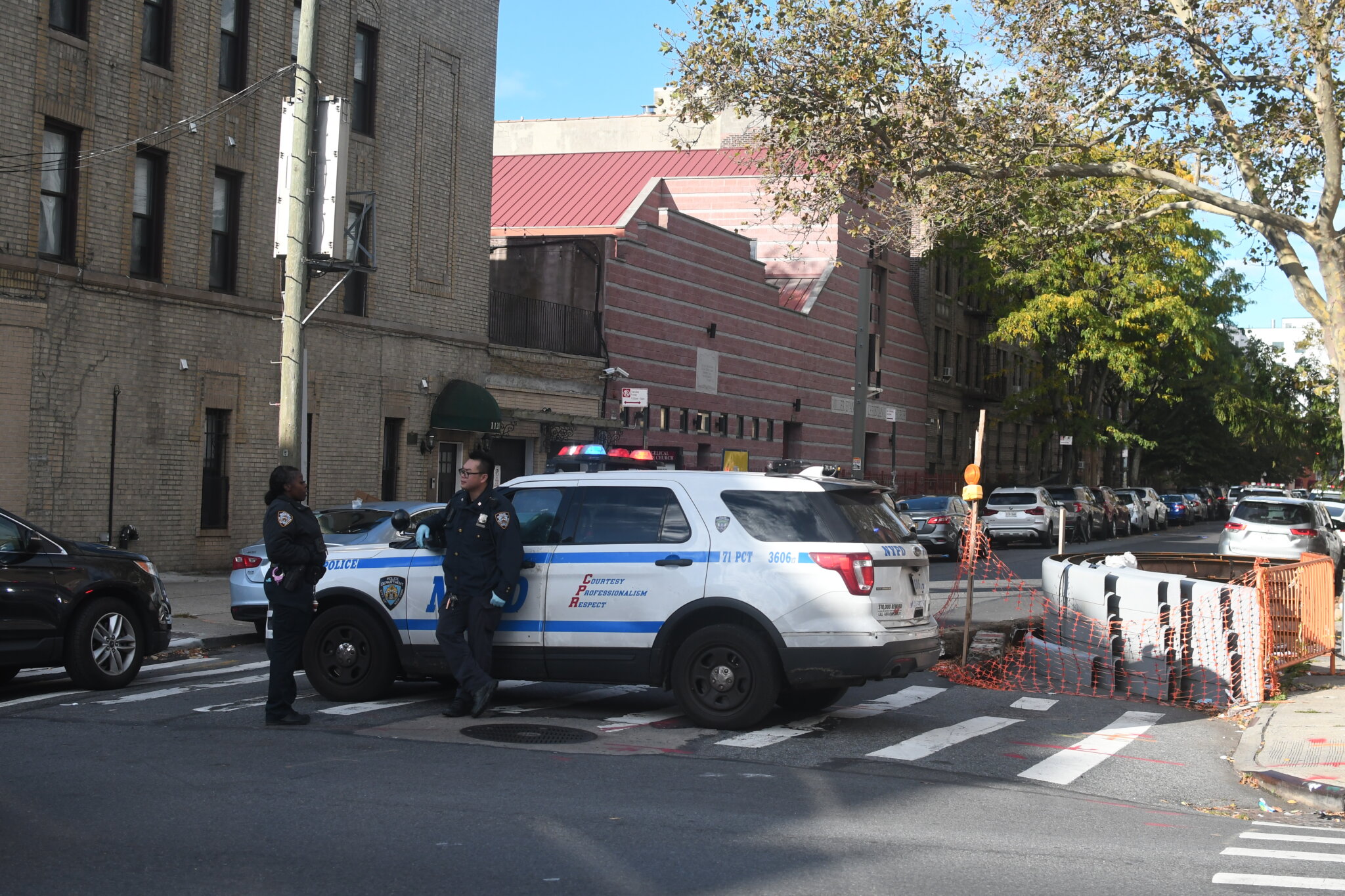 Lappe remarked that "crime here has been getting closer and closer to the building," pointing out that the area had seen several recent shootings or stabbings.
"I don't know what's going on, but it's definitely concerning," he said. "The building is super quiet, nothing has been going on in terms of safety."
According to the Citizen app, police are looking for a suspect described as a Black male who wore a yellow hooded sweatshirt and gray pants, and was last seen fleeing the location in a Toyota Corolla toward Union Street. An NYPD spokesperson, however, could not confirm that report.
Through Oct. 8, the 71st Precinct had reported 11 shooting incidents with 12 people injured, according to the most recent CompStat report. That's down from the 15 shootings and 17 people injured at the same point in 2022.
So far, no arrests have been made in Monday morning's shooting, authorities said.
Anyone with information regarding the shooting can call Crime Stoppers at 800-577-TIPS (for Spanish, dial 888-57-PISTA). You can also submit tips online at crimestoppers.nypdonline.org, or on X (the platform formerly known as Twitter) @NYPDTips. All calls and messages are kept confidential.