The 22nd Annual Tribeca Festival officially wrapped up on June 18 after nearly two weeks of red carpets, movie premieres, talks, and immersive experiences.
With the glitz and glamor in the rear-view mirror, amNewYork Metro looks back over the festivities and the stars who attended.
Kicking off on June 6, the festivities started out with a bang as Mayor Eric Adams presented festival co-founder Robert de Niro with a key to the city for his contributions to New York City and the film world after the September 11 terror attacks. Notable guests and speakers included Martin Scorsese, Mark Ruffalo, Debra Messing, Billy Porter, Brendan Fraser and others.
On June 8, the dark drama/comedy The Good Half made its world premiere at the BMCC TPAC where Nick Jonas made his Tribeca Festival debut alongside Robert Schwartzman, Brittany Snow, David Arquette, Matt Walsh, and Elisabeth Shue. This feature film focuses on an aloof writer, played by Jonas, who returns to his childhood home when his mother (Elisabeth Shue) passes away; however, in doing so he must cope with his dysfunctional family.
On June 10, David Duchovny returned to the director's chair for the first time since 2004 at the Tribeca Festival with 'Bucky F*cking Dent,' premiering at the BMCC Tribeca Performing Arts Center with castmates Stephanie Beatriz, Logan Marshall-Green and celebrity guests such as Red Sox Hall of Famer Pedro Martinez, Matthew Broderick, and Anthony Hill. This heartbreaking drama follows a dying father and his son who attempt to rekindle their strained relationship through their love of the Red Sox.
While Director Steve Buscemi's intense thriller The Listener was initially released on Sept. 9, 2022, it made its North American debut at the Tribeca Festival on June 11th at BMCC TPAC. Guests on the red carpet included Alessandro Camor, Blu Del Barrio, Ricky Valez, Bobby Sotto as well as notable guests Richard Gere, and Tribeca Festival co-founder Jane Rosenthall. This film showcases the dark and tense experience of being a suicide helpline volunteer, listening and attempting to deter individuals from ending their lives.
On June 12, following her whirlwind experience hosting the Tonys the day prior, actress Ariana DeBose attended the world premiere of her sci-fi thriller I.S.S. at the School of Visual Arts (SVA) Theatre with castmates John Gallagher Jr., Masha Mashkova, Gabriela Cowperthwaite, and others. The film follows a tense, futuristic world conflict that edges its way into an International Space Station where the passengers must fight for control.
On June 13, the comedy/drama The Adults made its North American Premiere at the Tribeca Festival at the SVA Theatre with the stars gracing the red carpet, featuring Allison Rose Carter, Michael Cera, Dustin Guy Defa, Hannah Dweck, Hannah Gross, Sophia Lillis and others. The movie follows Eric (played by Cera) in what was meant to be a short visit to his family that then turned into a lengthy stay where he is forced to deal with his sisters and relieve childhood memories together.  
On the same day, Grammy, Emmy and Tony award-winning songwriter, actor, director and producer Lin-Manuel Miranda took part in Tribeca Festival's Storytellers series with an in-depth conversation with Academy Award-nominated actress Rosie Perez at BMCC TPAC.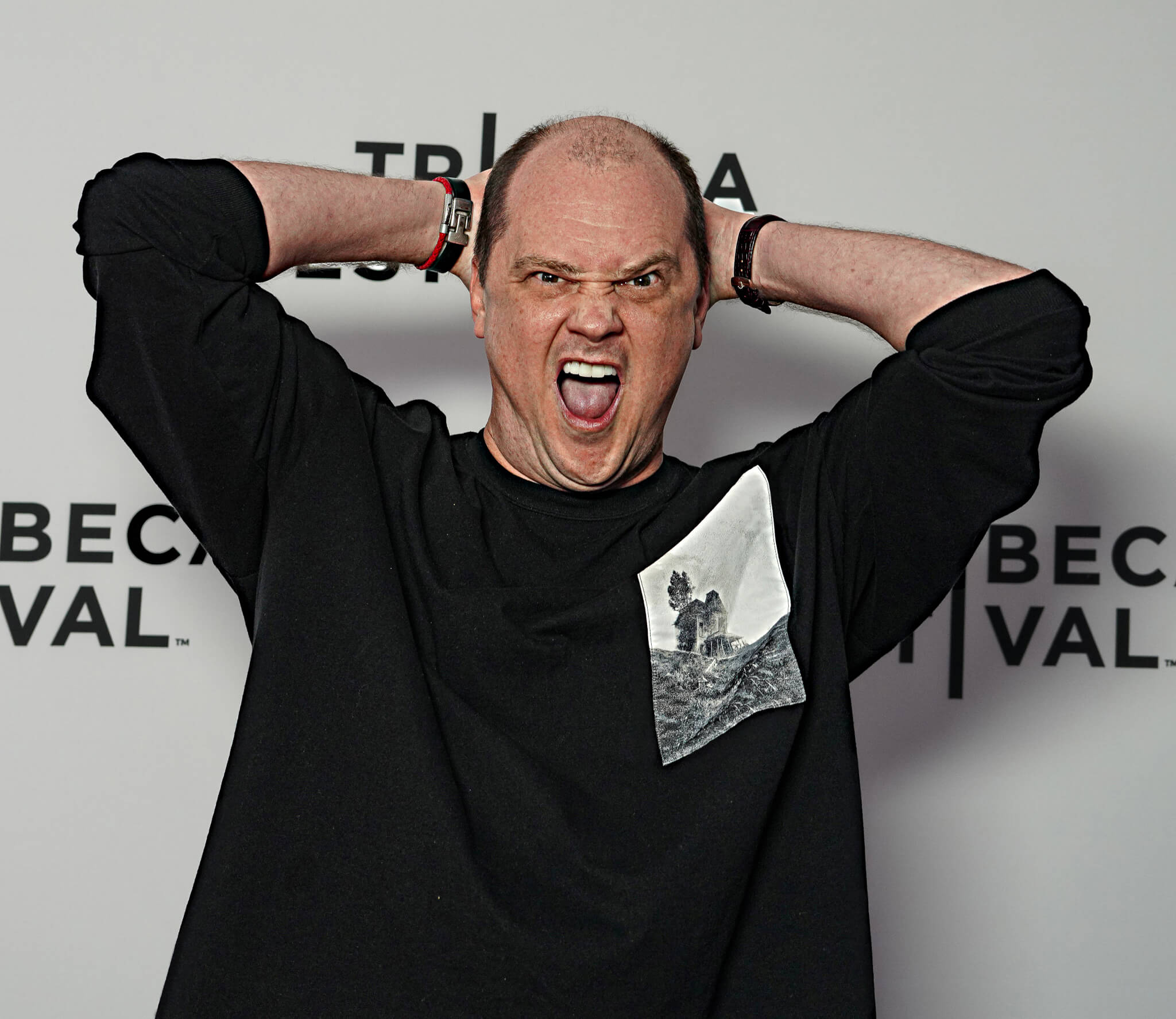 The night of June 13 culminated with two masters of horror from two contrasting mediums meeting at the Tribeca Festival to discuss one of the most anticipated video games of the year. Mike Flanagan, the acclaimed director of Doctor Sleep and the Haunting of Hill House sat down with Creative Director of Remedy Entertainment Sam Lake at the SVA theatre at 333 West 23rd Street to speak about the highly anticipated video game Alan Wake 2 in front of a live audience.
On June 15, lead actress Justina Machado attended the red carpet at SVA Theater for the world premiere of The Horror of Dolores Roach, which will debut on Amazon Prime Video on July 7. Guests include Jessica Pimentel, Alejandro Hernandez, K.Todd Freeman, Kita Updike, and others.  This TV series is a horror, comedy, drama and thriller all wrapped into a tasty empanada—or that's what the customers think in this contemporary Sweeny Todd-inspired urban legend.