A faulty switch appears to be the culprit behind a Long Island Rail Road commuter train derailment in Queens earlier this month, according to the MTA.
The authority announced Friday preliminary results of the ongoing probe into the mishap just east of the Jamaica station on Aug. 3 that left 13 people injured. The investigation remains ongoing, with both the MTA and LIRR working with the Federal Railroad Administration.
Investigators found that the train derailed after traveling over what the MTA called a "misaligned" switch "for a diverging route." No one, however, detected the problem ahead of the derailment "because of a previously unknown vulnerability in the switch's wiring configuration." 
"Safety is the bedrock principle for everything we do at LIRR, and our core value as transportation professionals," said Catherine Rinaldi, interim president of the Long Island Rail Road and President of Metro-North Railroad, in an Aug. 11 press release. "This incident has exposed a unique and previously unknown localized vulnerability that has been rectified. This incident has prompted us to enhance our switch inspection processes to improve the safety of the railroad going forward."
The MTA says the switch, which is part of the complex Hall Interlocking system near where multiple LIRR branches converge, had been inspected monthly as required, but it's believed that the switch "did not properly realign upon completion" of the most recent check.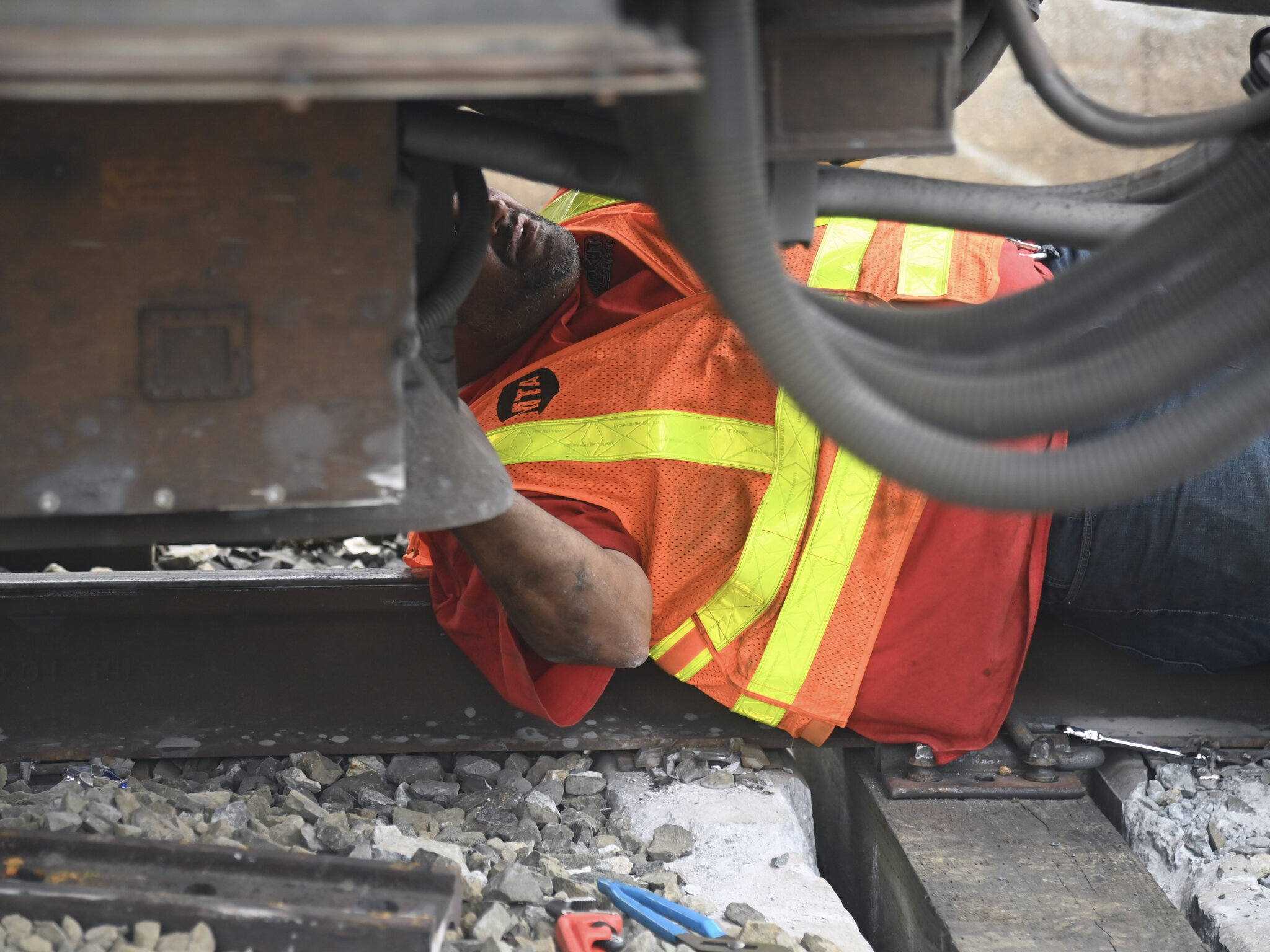 Fifty-five people were on the eastbound LIRR train 722 when it derailed after hitting the misaligned switch at 11:12 a.m. on Aug. 3. The train had departed Grand Central Madison 29 minutes earlier, and was heading for Hempstead while moving at 54 mph through area — six miles slower than the maximum speed.
All injured passengers were removed to local hospitals for treatment. The uninjured commuters were safely transferred onto alternate trains.
More than a quarter-mile of track, including third rail infrastructure, suffered significant damage that disrupted service for several days. Crews worked around the clock to make repairs.
"The MTA is committed to the safety and security of our riders and employees," said MTA Chief Safety and Security Officer Pat Warren. "We're continuing to work with federal partners on a comprehensive investigation to understand exactly what led to the issue with this particular switch, and we will take the necessary steps to ensure that it never happens again."
In the aftermath of the derailment, LIRR crews rebuilt the switch and corrected the wiring configuration to correct the malfunction. The LIRR also inspected all 1,045 switches on the property, finding that the wiring and switch configuration "was unique to this one specific location." 
The railroad says it is also enhancing all routine inspection procedures.