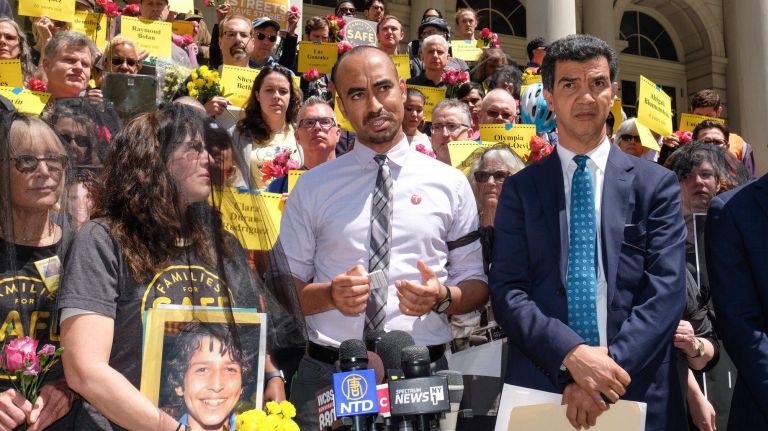 The City Council will vote on a bill that aims to pressure the city to redesign streets with safety in mind, Speaker Corey Johnson announced Tuesday.
Johnson pledged to vote on the legislation, known as the Vision Zero Street Design Standard bill, by the end of the month to help address an uptick in New York City traffic fatalities this year. There have been 65 traffic deaths this year, a 30% rise since 2018, according to NYPD data. The city Department of Transportation, however, has said that its own data show the increase is smaller, at 10%.
"The New York City Council is committed to making our streets safer and breaking the car culture," said Johnson in a statement. "Smart street redesign saves lives, which is why the Council will vote on the Vision Zero Street Design Standard bill at the end of this month."
Under the 2018 bill, the city's DOT would have to create a 10-point checklist of best practices for safe streets — like the inclusion of bike lanes, pedestrian islands and other elements — and post that checklist on its website, along with a list of busy "arterial" streets set for redesigns. The DOT would have to check off the list and explain why certain design points were not included.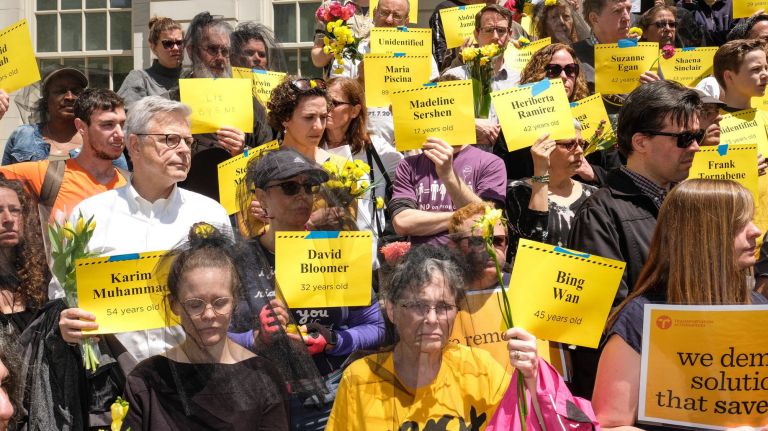 Johnson's commitment came just ahead of a vigil and rally at City Hall where family members and friends who have lost loved ones in traffic crashes stood with advocates to call for the passage of the bill and for Mayor Bill de Blasio to redouble efforts of Vision Zero, one of his signature initiatives to eliminate traffic deaths by 2024, which has had impressive success in reducing fatalities until 2019.
Those who have lost relatives read the names of those who died in crashes before laying flowers next to their pictures or names in front of the steps of City Hall.
Transportation Chairman Ydanis Rodriguez has sponsored the bill which has support from more than 40 Council members, but it has stalled after the de Blasio administration testified firmly against the bill for a host of reasons at a hearing held last year.
DOT Chief Operations Officer Margaret Forgione argued at the time that the city already considers all elements for its street redesigns and that establishing such a process would "add cost and delay to delivery of Vision Zero projects" by consuming staffers' time.
Seth Stein, a mayoral spokesman, issued a new statement in response to Johnson Tuesday saying, "We agree with the speaker that we must aggressively pursue Vision Zero to save lives across our city … We are reviewing this legislation and look forward to working with the Council to ensure the legislation allows DOT to continue carrying out their important street safety design work."
Marco Conner, the deputy director of Transportation Alternatives, said the advocacy group would like to see several amendments to strengthen the bill and increase transparency before a vote. He said he'd like the bill to mandate that the checklist process to apply not only for planned redesigns but a certain mileage of street that gets repaved each year.
"On average the city repaves streets every 7 years," he said in a text message, "so the idea is that the checklist would be applied to most streets after 7 yrs."