New York's tech scene keeps heating up — and nowhere is it more evident than in Union Square.
In the last few years tech giants like Buzzfeed, Ebay, Dropbox, Spotify and many others have invested in establishing a presence here. According to the Compass Global Startup Ecosystem Ranking 2015, New York City currently holds the number two spot globally for the best cities for start-ups, just behind Silicon Valley. Another 2015 study, from Accenture, Nesta and Future Cities Catapult, named New York the top city in the world for technology, information and entrepreneurship.
Throughout this growth period, Union Square has remained a highly coveted location for technology, advertising, media and information a.k.a. TAMI companies.
"Union Square has continued to grow as the epicenter of New York City's tech and creative scene," said Jennifer Falk, executive director of the Union Square Partnership. "As the city's reputation as a hub for tech and creative companies continues to rise, Union Square's profile is rising along with it."
It is clear that innovation has become a priority for New York City. The de Blasio administration's advocacy for programs such as the Tech Talent Pipeline and the Economic Development Corporation's investment in tech hubs demonstrate that — when it comes to supporting innovation industries — New York City means business.
For proof that Union Square is still the destination for the TAMI industries, look no further than this year's newcomers. Facebook, which already occupies 270,000 square feet at 770 Broadway, announced that it had leased 200,000 square feet at 225 Park Ave. South. The same property now houses Buzzfeed as well; the media giant, which inked a historic deal for 194,000 square feet in 2014, moved into its new offices this past February. Meanwhile, Casper, the Internet-based mattress maker, signed a 32,000-square-foot lease across the street at 230 Park Ave. South.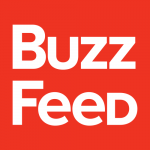 Established tenants have also expanded their footprint in Union Square. Real estate tech company Compass increased its presence at 90 Fifth Ave., where it now occupies 87,806 square feet. WeWork leased two co-working locations at 88 University Place and 33 Irving Place, not far from its headquarters at 115 W. 18th St. Mobile advertising firm Verve Wireless Inc. took 21,500 square feet at 79 Fifth Ave., and Pandora expanded its offices at 125 Park Ave. South to 104,000 square feet.
With Union Square's abundance of shops, restaurants and fitness studios, it is not surprising that it has become such a popular area to work.  The impressive roster of digital start-ups and media companies that now call the neighborhood home has fostered a culture of like-minded professionals who work in the area.  Coupled with the district's easy accessibility to transportation, TAMI tenants are naturally drawn to Union Square.
"The confluence of creative and innovation industries in Union Square — both veteran tenants and newcomers — is definitely a factor in the district's increasingly competitive market," said William Abramson, director of brokerage at Buchbinder & Warren Realty Group. "As these companies continue to grow and make their homes in Union Square, we're excited to see them become a part of our vibrant community."
It's clear that the world's innovation capital is New York City. And with new tenants on the way, it's clear that New York City's innovation capital is Union Square.