Mayor Eric Adams joined top FDNY and NYPD brass at the Fire Academy on Randall's Island on Tuesday to showcase new technology the department called "instrumental" when responding to the garage collapse in the Financial District last week.
"This is not playtime, this is real-time," Hizzoner charged, rebuking accusations that the robotic surveillance devices like "Digidog" are nothing but overpriced toys.
While social justice advocates across the city were enraged when the mayor announced the robot would become part of the NYPD's arsenal, Adams said Tuesday that the tech has already helped save first responder lives — referring, as one example, to last week's parking garage collapse in Lower Manhattan.
The FDNY sent in its Digidog, which they have named Berg, after the garage—that was loaded with large vehicles—gave way at 57 Ann St. on April 19. According to the department, Berg used its thermal camera to determine that one life was lost, and no others had been trapped beneath the rubble.
Mayor Adams declared that the FDNY Digidog helped ensure no additional loss of life. 
"This is an administration that is not going to be fearful of using everything possible to save the lives of New Yorkers and to save the lives of first responders," Mayor Adams said. "These technologies are not going to be intrusive, I want to be clear on that, they will not be intrusive. We want to use it in the right way."
Fire Commissioner Laura Kavanagh also said the tech can also be used to help ascertain the structural integrity of a building before first responders are sent inside.
"They're there to save the lives of citizens by giving us additional situational awareness that we haven't been able to have in the past, so we know whether or not someone is in the collapse, so this is an incredibly important and is a serious endeavor for us to have these tools," Kavanagh said.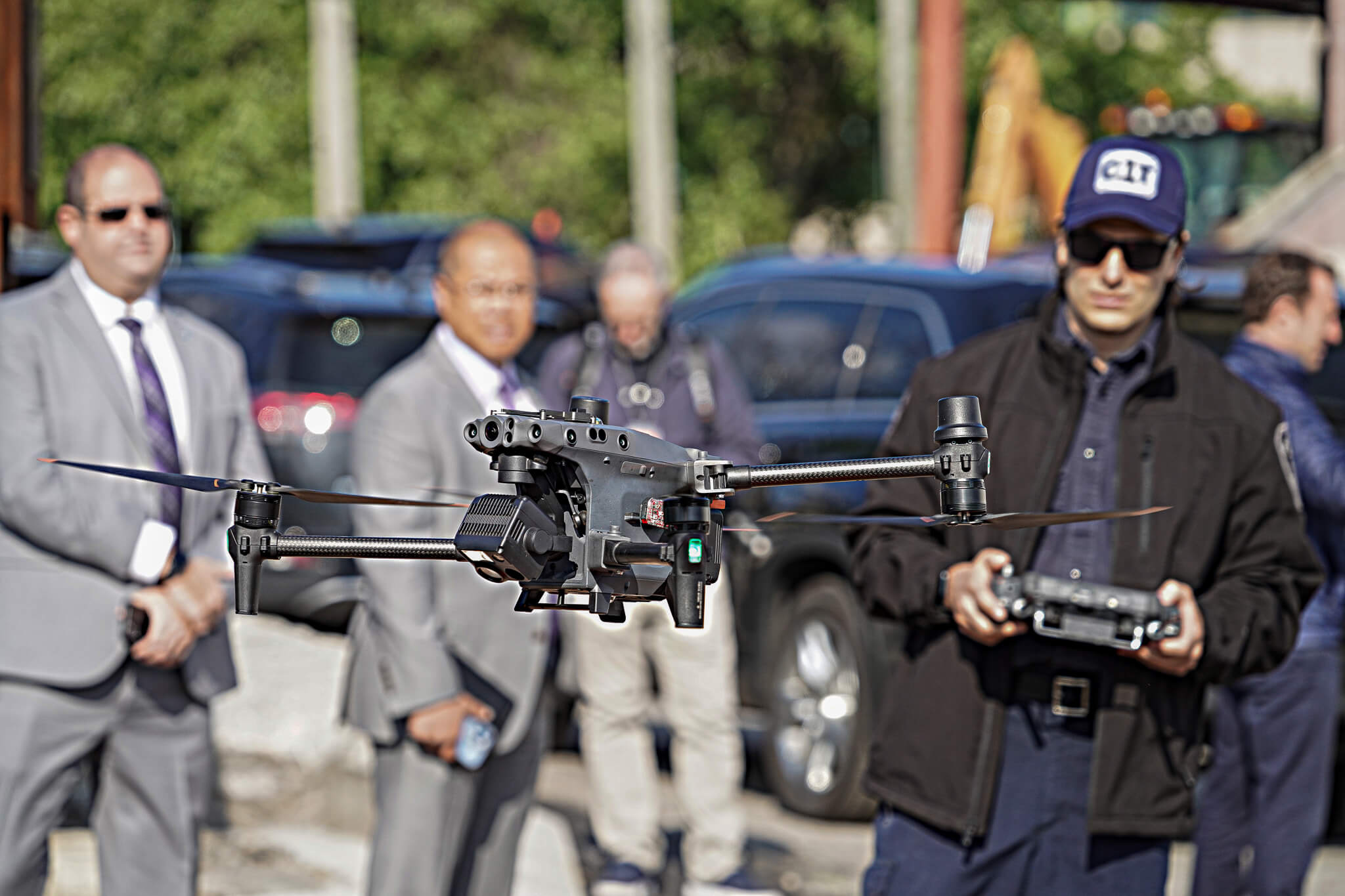 The Digidog is used in tandem with different drones operated by both the FDNY and NYPD. These devices not only alert first responders as to danger, but they can also be deployed to pinpoint whether a damaged building is likely to collapse. These drones can also fit tightly into narrow spaces to track down lost individuals, like what was seen in the Lower Manhattan parking garage collapse.
"During the building collapse last week, the NYPD utilized what is called an indoor camera drone. This drone's precise, real time video served as our eyes inside what was a dangerous and unstable structure," First Deputy Commissioner Edward Caban said. "The operator was able to navigate the drone through narrow spaces in between piles of concrete."
While cleanup and demolition teams are continuing to work on the garage, the investigation into what exactly caused the deadly collapse remains ongoing. However, sources close to the investigation have indicated that they had found the building was in severe disrepair and could not hold the amount of vehicles parked there.