Scientists know more about Mars than they do about the human brain, which makes Alzheimer's and other forms of dementia so confounding. 
What we do know is that companionship can have a profound effect on those suffering with these diseases. Even for those people without a diagnosis, connections with other people can change the course of the aging process. 
Activities like trips to the theater and museums, art openings, bird watching, music, and gardening, among many others, can slow the aging process and help people retain cognitive function. It can also boost mood. 
However, these activities are not typically expected from many in-home caregivers. But that's been the model adopted by Duet Care at Home. Since 2015, the company has hired more than 1,000 caregivers in the greater New York area, many of them with skills and talents not often associated with care for the aging: artists, performers, graduate students, and educators, to name a few.
Duet founder Kyle Budinscak claims no ownership of the idea that more social interaction and human connection is going to interrupt the course of Alzheimer's or aging.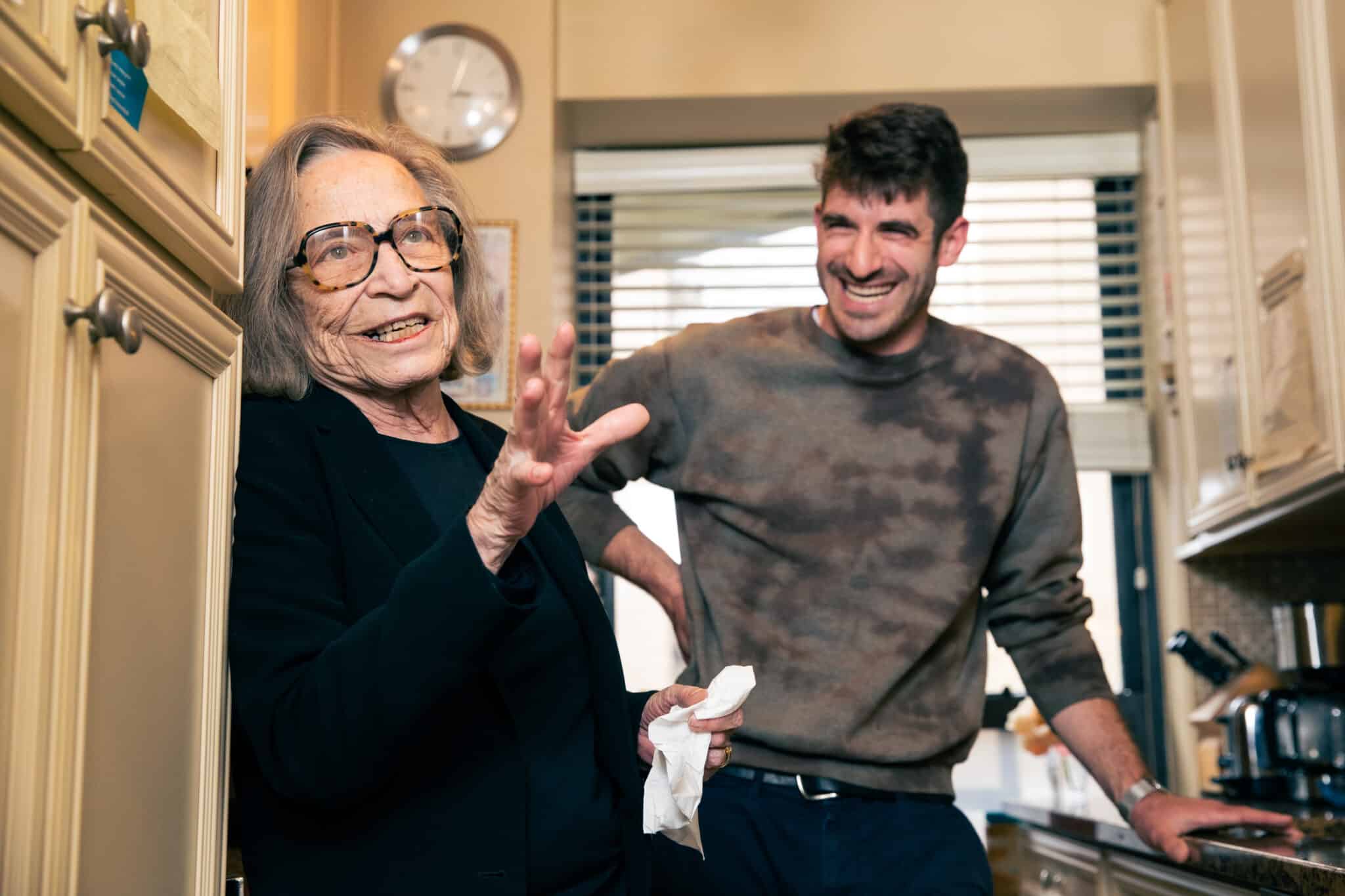 But what is innovative is professionalizing a service around highly engaging in-home caregivers that have a lot in common with the clients. "People come to us in the first place because they want themselves and their loved ones to have a caregiver or support person who they're really going to like in their home and not feel like a stranger," said Kyle."And when they hear of our model, nine out of ten times they're blown away." 
At Duet Care at Home, clients generally fall into several categories:
An aging client who lives alone, often with few friends or family nearby, and they benefit from having someone interesting to spend time with –  who can also help a little bit with daily routines. 

A client who is resistant to the idea of someone "taking care of them," but they actually need someone to do shopping or other daily tasks. And they don't want to feel like there's a stranger in the home. 

A client who has significant cognitive changes due to Alzheimer's disease or another form of dementia, and whose family or guardian is putting memory care in place for them. 
The common thread across all of these clients is that they benefit from having an attentive and engaged caregiver who can keep them connected to the best aspects of life. "We strive to understand our clients — their histories, interests, strengths, and challenges — so that we can match the right caregiver and provide meaningful ideas and advice," said Kayla Noone, Duet's Director of Client Services.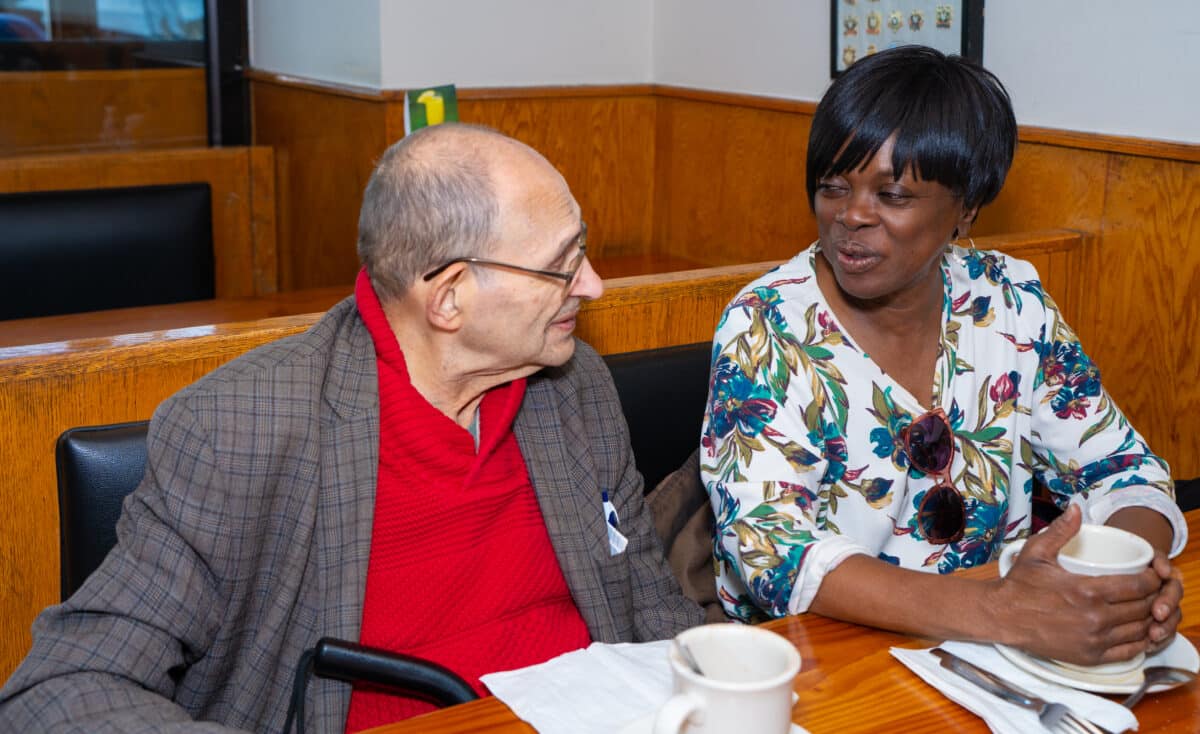 Duet publishes an activity guide on their website, frequently updated with dementia-friendly programs, from Klezmer concerts to discussion groups on the history of hairdryers.  
The company also runs its own monthly engagement programs. So once a month, "we invite all of our clients within the early-to-moderate stages of dementia to become part of a singing group, a dance group, or a trivia group presentation, something fun. It's not a sales event or solicitation," said Kyle. "It's just an accessible environment for people to come hang out, who can't necessarily just go out with their friends for lunch anymore."
While the caregivers hired by Duet are adept at making strong connections with their clients, many older adults require support that goes beyond companionship and help with daily chores. In fact, the overall demand for personal care services – which includes activities such as bathing, dressing, or being transferred from a wheelchair – is much larger than what can be described as "companion care" services. 
With this in mind, Duet took over the management of a licensed home care provider earlier this year. The company, now known as Harmony Home Care, is able to provide the types of hands-on caregiving services that so many older adults need. "We want to apply what we've learned with Duet to the traditional home care services market", said Kyle. 
Along with hiring seasoned home health aides, Harmony now recruits and trains new caregivers who demonstrate a passion for this work — including Duet's caregivers who previously had not received their certification to provide personal care assistance.  
Said Kyle: "Our clients will always be better off with the support of caregivers who really want to make a difference in their lives." 
For more information go to the Duet Care at Home web page.