Pro Bowl running back Saquon Barkley and the New York Giants were unable to reach an agreement on a long-term contract extension by the 4:00 pm deadline Monday afternoon according to NFL Network.
Barkley will now have to play the entirety of the 2023 season on the franchise tag while making $10.1 million. 
Negotiations had continued between the Giants and their former second overall pick throughout the final day for teams to agree to long-term extensions with their franchise-tagged players. New York had even increased their original offer that would give Barkley more than $22 million in guaranteed money according to a report from the New York Post and NorthJersey.com.
The increase in guaranteed money and the decrease in annual value weren't enough to entice the Giants' leading rusher last season.
Barkley will also be able to be tagged again next offseason as part of the Collective Bargaining Agreement signed by both the NFL and the NFLPA. After a second-straight franchise tag though, Barkley would be ineligible to receive the one-year stop-gap again. The Penn State product tallied over 1,600 yards of total offense while touching the ball a career-high 352 times. He is expected to be used even more this season as New York looks to build off of last season's successful playoff run that saw them win their first playoff game since Super Bowl XLVI.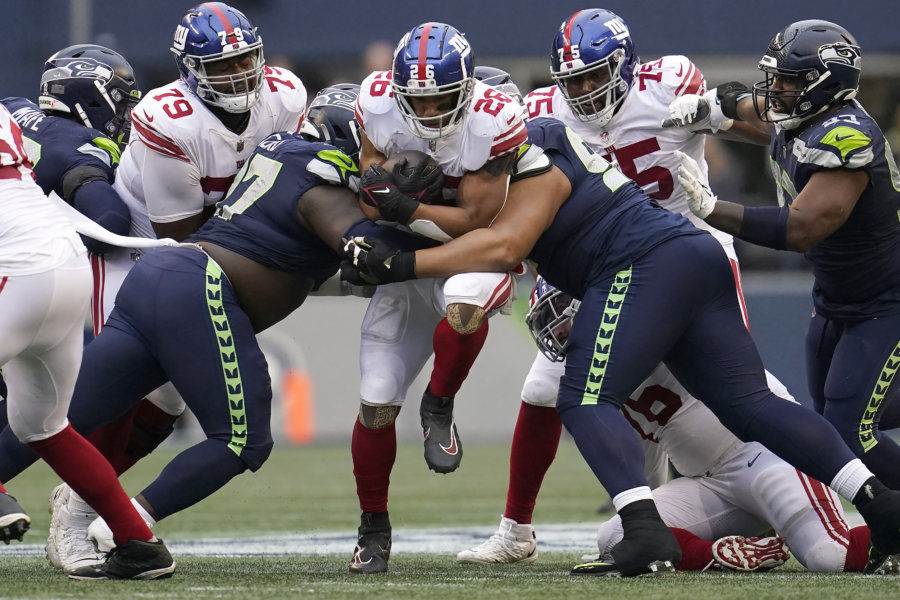 Because of the lack of clarity on a long-term deal, and the decreased value of the running back position, there is also fear that Barkley could sit out regular season games if a long-term extension isn't reached. If Barkley were to sit out games, he would follow in the footsteps of LeVeon Bell who sat the entire 2018 season after not agreeing to a new deal with the Pittsburgh Steelers. 
For now, though, the Giants will enter their second training camp under Brian Daboll with a disgruntled star on their offense with a solution unable to be solved until the end of the 2023 season.  
UPDATE
The Pro Bowl running back quickly sounded off on Twitter with a response following the inability of both sides to come to a deal. 
"It is what it is," Barkley said in a tweet following the news breaking. 
Barkley is not expected to attend training camp according to a report from Jordan Schultz of ESPN. 
For more Saquon Barkley and New York Giants news, turn to AMNY.com