Surprises and upsets usually run rampant in Week 1 of the NFL season and 2023 has been no exception. Monday night, the New York Jets and Buffalo Bills conclude the start of the regular season with an AFC East clash.
Aaron Rodgers' debut in front of the Jets home crowd will take center stage as Gang Green looks to start the regular season on a high note after months of high expectations. 
AMNY goes through everything you need to know leading up to kickoff. 
New York Jets vs. Buffalo Bills
Where: MetLife Stadium
When: September 11th,  Monday Night Football 
Kickoff Time: 8:15 pm – ET
How to watch: ESPN, ABC
Line: Buffalo -2.0
Keys to the Game
Can the Jets' pass rush dominate Monday night?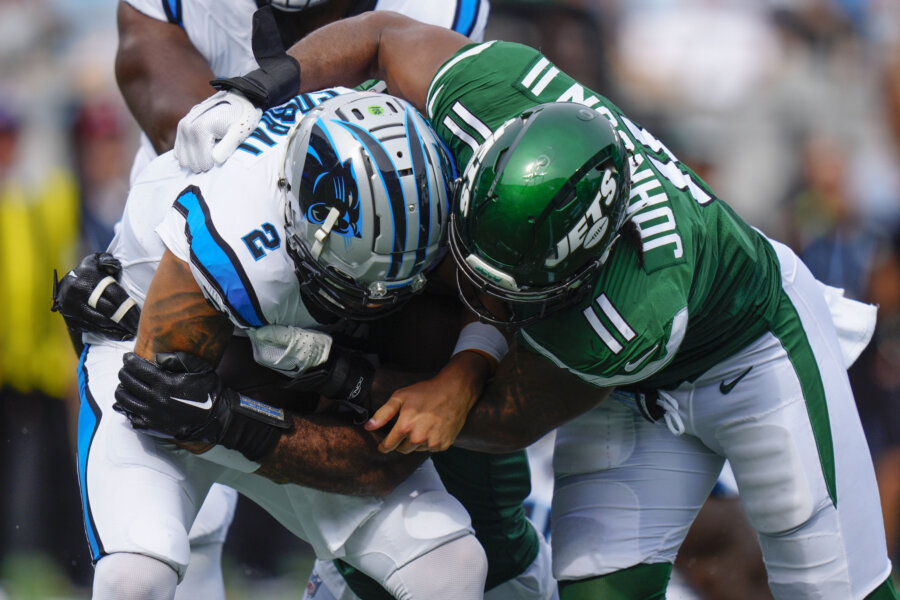 It's the biggest key for a New York win. The Jets have done an incredible job of building multiple waves of starting-caliber pass rushers. That means that whenever they take the field if they can't get consistent pressure, it will be a surprise. 
Buffalo has an offensive line that may be improved from last year, but they still aren't a top group in the league. The way they operate on offense does not utilize the quick passing game either. What does this mean?
It could be a major day for players like Quinnen Williams, Jermaine Johnson, and the rest of the defensive line. 
What will Aaron Rodgers look like?
All eyes will be on Rodgers and how he looks in a different green for the first time in over two decades. Rodgers joins a Jets team loaded with offensive weapons and has plenty of protection in front to give him chances to succeed. 
The question of which Rodgers we will see is interesting. The four-time NFL MVP had career-worst in passer ratings and interceptions thrown last season. Will New York see the type of play known from a Hall-of-Fame player? Or is Rodgers' regression last year a sign of things to come? 
That answer may take an entire season, but it's certainly something to watch. 
Who wins the coaching chess match between Robert Saleh and Sean McDermott?
Last season, the Jets were able to move past poor quarterback play to split the season series against Buffalo. A big part of that was because Robert Saleh's staff outcoached Sean McDermott's. The Bills have a strong group of coaches and plenty of good players. It's not a surprise if McDermott comes out on fire to start the year. 
That being said, New York has plenty of talent on both sides of the ball to win. The only thing that could get in their way is a poor game plan and adjustments. This is an important season for Saleh, and he could start strong if he outcoaches his AFC East rival on Monday night.
For more New York Jets news, turn to AMNY.com