FLORHAM PARK — The New York Jets offensive line is getting healthy at the perfect time to start the 2023 regular season. 
Jets starting left tackle Duane Brown is expected to be removed from the PUP list and will be working with the starters ahead of the team's final preseason game against the New York Giants on Saturday according to a report from Connor Hughes and SNY.
Brown is expected to start at left tackle for the Jets during the 2023 season after passing his physical tomorrow.
Gang Green getting back their Pro-Bowl left tackle is an important addition to a group that has been inconsistent throughout the preseason. The Jets have tried several different combinations along the offensive line but injuries have kept the projected starters away from the practice field over the last few weeks.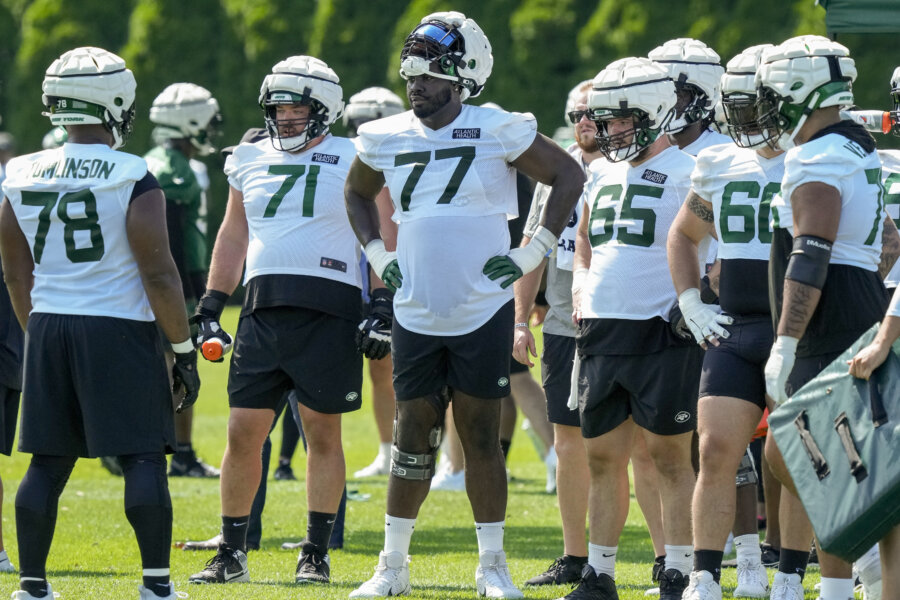 That's expected to change just three weeks away from the season opener against Buffalo on Monday Night Football. 
Brown signed a two-year, $22 million deal with the Jets last season in preparation to replace Mekhi Becton after the latter suffered a season-ending knee injury during camp. As a part of the group's decimation last season, Brown battled through a shoulder injury in the 12 games he started. For his iron-man-like determination to help the Jets last season, the coaching staff awarded the 37-year-old the inaugural "selfless warrior" award given to the player that "gives the most of himself to the team." 
New York may have finished just 7-10 in Brown's first season with the team, but the addition of Dalvin Cook and Aaron Rodgers is expected to catapult the team to new heights and end a decade-long playoff drought. 
Having a former first-round pick and Pro-Bowl caliber player back along the offensive line will certainly help them end that drought.
For more New York Jets news, turn to AMNY.com