New York City's subway system is far less accessible for people with disabilities than other American and global cities, according to a new report from Public Advocate Jumaane Williams.
Just 29% of New York City Subway and Staten Island Railway stations are accessible via elevators, according to the report released by the Public Advocate on Wednesday. The MTA has significantly picked up the pace of accessibility work at subway stations in recent years, but New York remains a laggard compared to many of its peer cities in the United States and around the world.
All metro stations in Washington D.C. and the San Francisco Bay Area, for instance, are accessible, while 70% of Chicago's rail stations are ADA-compliant.
Even Boston, whose subway is older than New York's, is wiping the floor with the Big Apple: 98% of Beantown's underground subway stations are accessible, according to the report, though its ground-level trolley system is lagging behind.
"The city's public transportation system, the report finds, is falling far behind other major cities both on timeline and on technology needed to be truly, fully accessible," Williams said Wednesday. "Accessibility is not a privilege, it needs to be a priority."
Similarly to Boston's MBTA, the MTA last year settled lawsuits from disability advocates and in doing so, agreed to make 95% of its subway stations accessible. The problem for disabled riders, though, is the MTA has all the way until 2055 to do so; at that point, the landmark Americans With Disabilities Act will be 65 years old.
"When we can't get around like everyone else, it's a problem not just for us, but for everyone," said Sasha Blair-Goldensohn, co-founder of Rise & Resist's Elevator Action Group and a wheelchair user.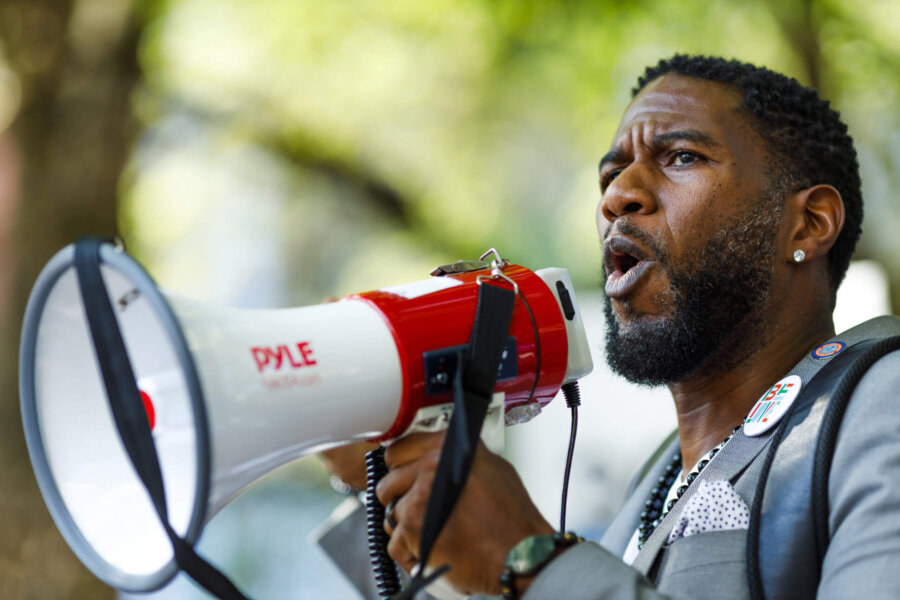 New York does have some unique baked-in constraints bogging down the pace of accessibility. For one, New York has by far the biggest transit system of any city in North America, with more subway stations than Boston, San Francisco, Chicago and Washington combined. It's also one of the only major cities with a 24/7 transit system, so where other cities can conduct intensive capital work overnight and on weekends, the MTA can only do so at the cost of great disruption to its customers.
Even the MTA's existing elevators are not always in service. Most months, elevators operated in-house by MTA New York City Transit are reliable at least 90% of the time. But the numbers are considerably worse for lifts operated by private contractors, and at any given time, nearly 10% of the system's elevators are out of service.
The MTA's current 2020-24 five-year capital plan invests a record $5 billion in accessibility improvements, such as elevators and escalators, and the pace of upgrades has picked up considerably in recent years. The agency hopes to accelerate the work further in the next five-year plan with an infusion of new money from its congestion pricing program.
While elevators can determine if disabled riders can use a station or not, plenty of other things can improve the transit experience for them, something the MTA's Chief Accessibility Officer, Quemuel Arroyo, says he knows all too well.
"The MTA has fully embraced my definition of accessibility, which is far greater than an elevator or ramp," said Arroyo, who has used a wheelchair since suffering a spinal cord injury while mountain biking in 2007, in an interview. "I don't think that this report that we saw today is in disagreement with anything I'm doing."
The MTA has recently retrofitted 1,000 buses to become accessible for parents with strollers, Arroyo noted, and its brand-new R211 trains feature wider doors, fold-up seating, and more information on LED screens than older car models. The agency is starting to install "wide-out" turnstiles so wheelchair users don't have to use emergency exit gates, and continues to implement tactile warning strips to assist blind and vision-impaired riders.
"That is my definition of accessibility, providing all of our customers the tools that they need to be successful," said Arroyo. "We're doing that now, we're not just reimagining, redefining, we're actually doing the work right now."
Still, commuting with any disability can be a harrowing experience even when one can actually make it to the platform, Williams' report notes. Blind riders cannot read the typical subway map, for instance, and deaf riders cannot hear announcements in stations and on trains.
For those, the report recommends installing Braille or tactile maps and providing closed captioning for announcements on screens where possible. Braille subway maps have only been installed at a few stations, including near the Flatiron District's Braille Library.
In 2019 and 2020, the MTA used the Jay Street-MetroTech station as an "Accessible Station Lab" to test out new physical features before potentially deploying them throughout the system. The features are still in place there, and the lab "continues to be a live environment," Arroyo noted.