We're not sure if "unknown legend" is a compliment or not, but it seems to fit the brilliant guitarist Gary Lucas.
A resident of the West Village since 1977, Lucas has collaborated with a list of artists that is beyond impressive, including (but not limited to) Leonard Bernstein, John Cale, Nick Cave, Captain Beefheart, Lou Reed, Dr. John, Bryan Ferry, Allen Ginsberg, Graham Parker, Jeff Buckley, Iggy Pop, Van Dyke Parks, Patti Smith, Hal Willner and more – much more.
Still, he's not exactly a household name.
At age 20 — while still in college — the guitarist played in a performance in Vienna of Bernstein's controversial "Mass," earning the composer's praise. "'Man, you were really wailing!'" Lucas recalled Bernstein telling him.
"I was high on that for the rest of the year," Lucas recalled.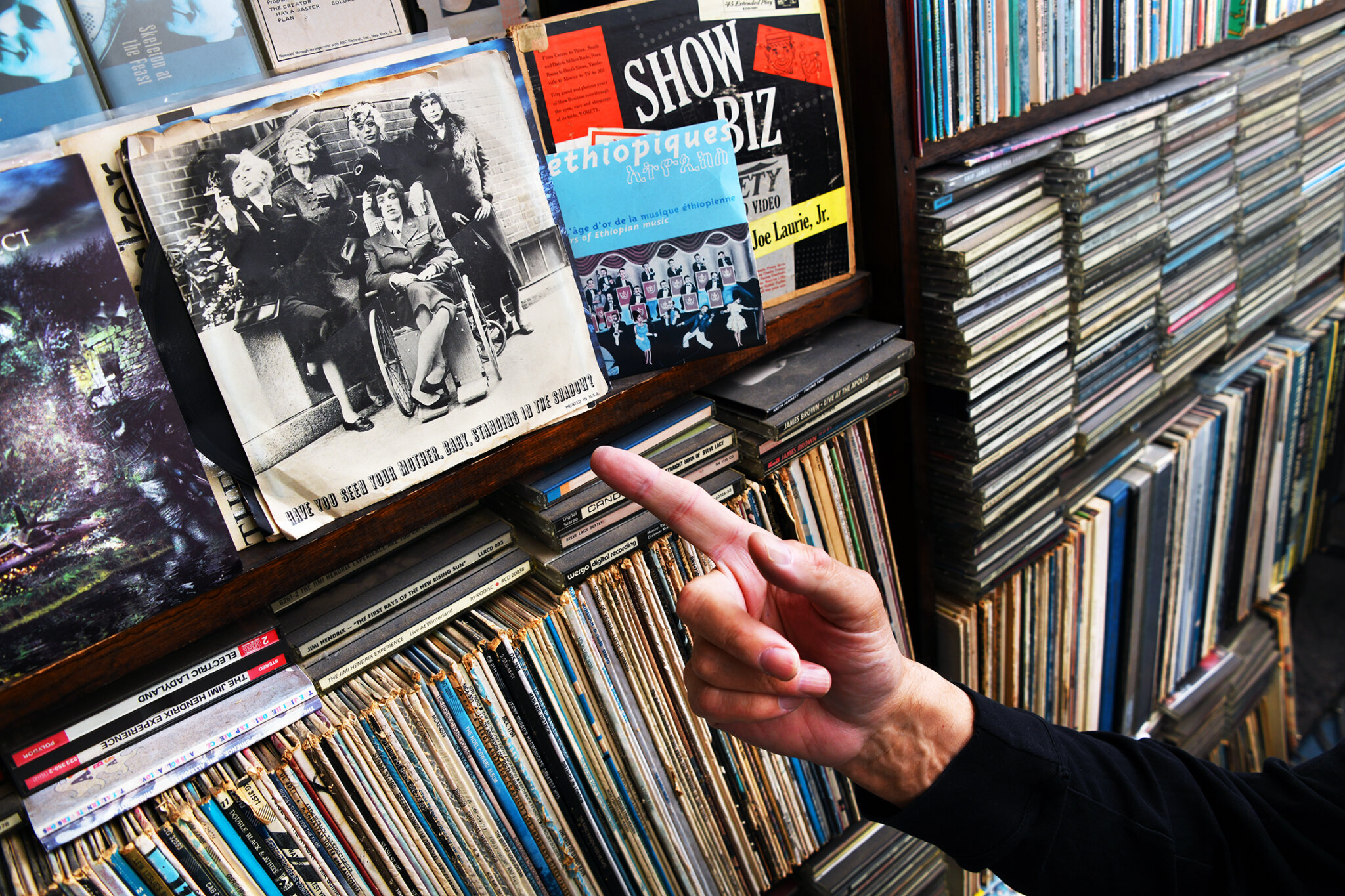 After graduating from Yale, where he was musical director and DJ at the college radio station, Lucas got himself a day job as a copywriter at CBS Records, where one of the perks was being able to make free long distance phone calls.
A new friendship with the enigmatic, decidedly non-commercial singer Captain Beefheart solidified as Lucas was able to call him every day from his Midtown office. Lucas slowly became his manager, a job that he looked at as more of a calling than a gig.
"Beefheart is one of the most important musicians of the 20th century," Lucas declares. "I wanted to make him better known — I was on a mission. It was a mitzvah."
He succeeded in getting the Captain onto Saturday Night Live, the cover of Musician magazine and back into the pages of Rolling Stone as well as talking him into doing a video that is now in the MOMA collection.
"Don Van Vliet (Beefheart's given name) was my most important mentor," he says. "Good or bad, he was a father figure. He would make 20 or more important observations every day. He taught me that there are no mistakes."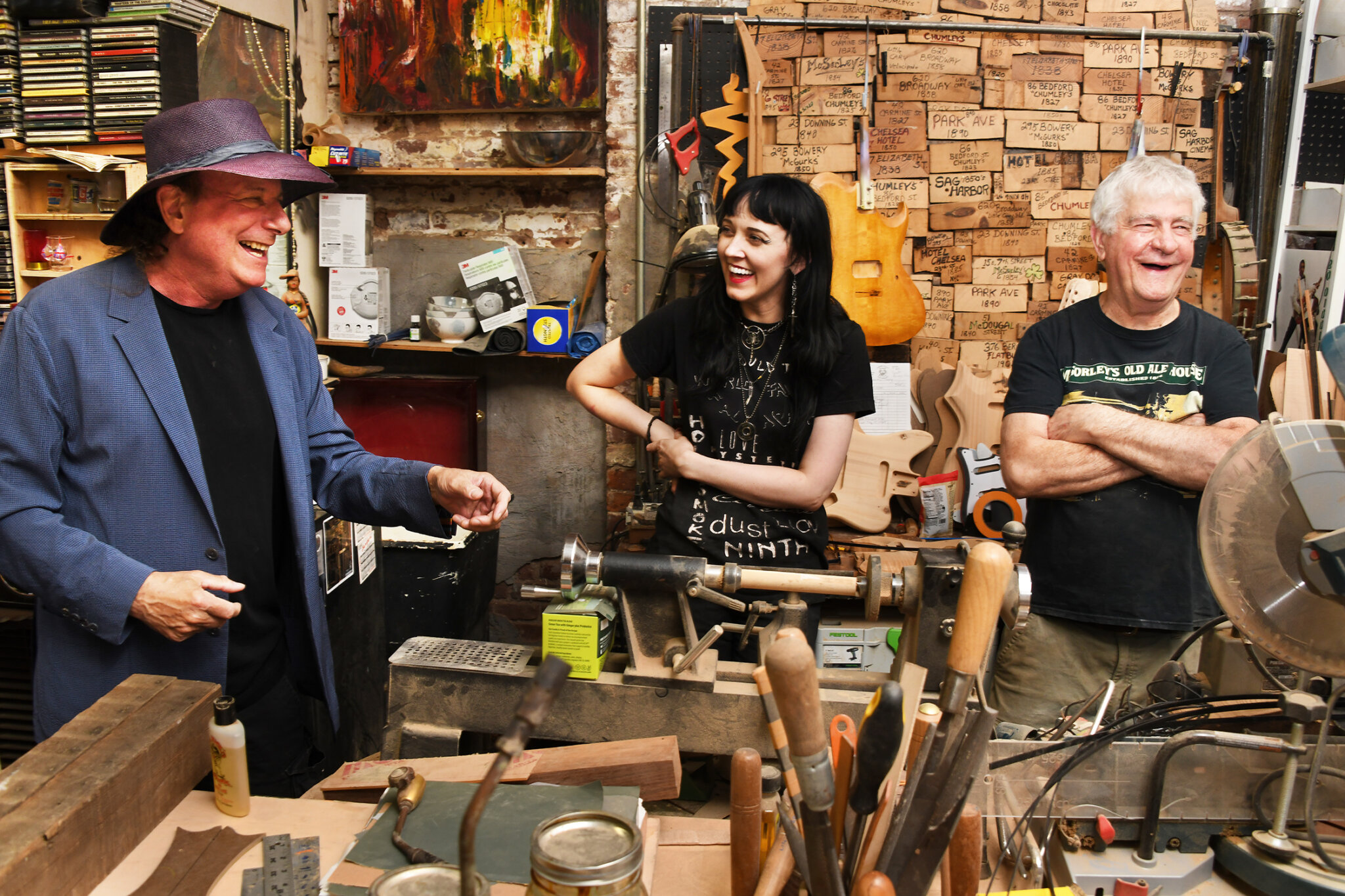 Eventually Lucas began playing with him, first as a guest on "Doc at the Radar Station" and then as a full-time band member, which ended when Beefheart gave up touring and recording. Lucas has long been celebrated for his playing with the Captain, as not many musicians composed more technically demanding music than Beefheart.
Lucas had formed his own group — Gods and Monsters, originally an instrumental jazz combo — by the time met Jeff Buckley at a 1991 tribute to the singer's late father, Tim Buckley. The two began to write songs together, using Lucas' preferred method.
"The way I like to work best is to compose something that can be a stand alone instrumental," Lucas recalled. "I try to imagine a voice on it — that's how I worked with Jeff."
Two examples of their collaboration were "Mojo Pin" and "Grace," which ended up selling over two million copies on Buckley's hit album. For further elucidation of their work together, check out Lucas' memoir "Touched by Grace: My Time with Jeff Buckley," which he published in 2013.
Named by Classic Rock magazine as one of the "100 Greatest Living Guitarists," Lucas' career has hit many bases since then: Film and television soundtracks, solo concerts, collaborations with artists such as Indian vocalist Najma Akhtar, Dutch lutist Jozef van Wissem and his psychedelic world music trio "Pearly Clouds" are just a few examples.
The one thing they all have in common is " a certain integrity," as the artist puts it.
"I'm not a generic composer," he muses. "I can be a little too left field. I only work on projects that I'm excited about."
Having toured in 40 countries, released 50 albums and produced over 350 compositions, Lucas doesn't have much to prove. Musing about his aesthetic goals, Lucas says that he wants to instill in his listeners "an overwhelming sense of wonder and astonishment. I want people to say, 'I've never heard the guitar played that way before'. I want to play something that resonates that is not done according to a formula."
Gary Lucas' next gig is at Roulette on Oct. 15, when he will be accompanying the work of avant-garde women filmmakers.
More info about Gary is available on garylucas.com and on Instagram at @garylucasguitar. Among other works, his retrospective release "The Essential Gary Lucas" can be found on Spotify.