A man was fatally injured by a subway train in Brooklyn after he got caught between the train and the platform Wednesday evening, according to the MTA.
Flatbush resident Marcus Bryant, 37, was exiting a northbound Q train at the Avenue M station in Midwood just after 11:50 p.m., when got stuck between the northbound train and the platform, before falling down onto the tracks, according to New York City Transit President Richard Davey.  
A following train going in the same direction then ran over him less than 10 minutes later, transit officials said. 
"The individual was caught between the train and the platform and later fell into the pit, into the tracks, and a second train came over him," Davey told reporters during a press conference outside the station Thursday afternoon.
Police found Bryant with wounds all over his body and paramedics rushed him to Maimonides Hospital, where he died of his injuries shortly after 1 a.m. Thursday.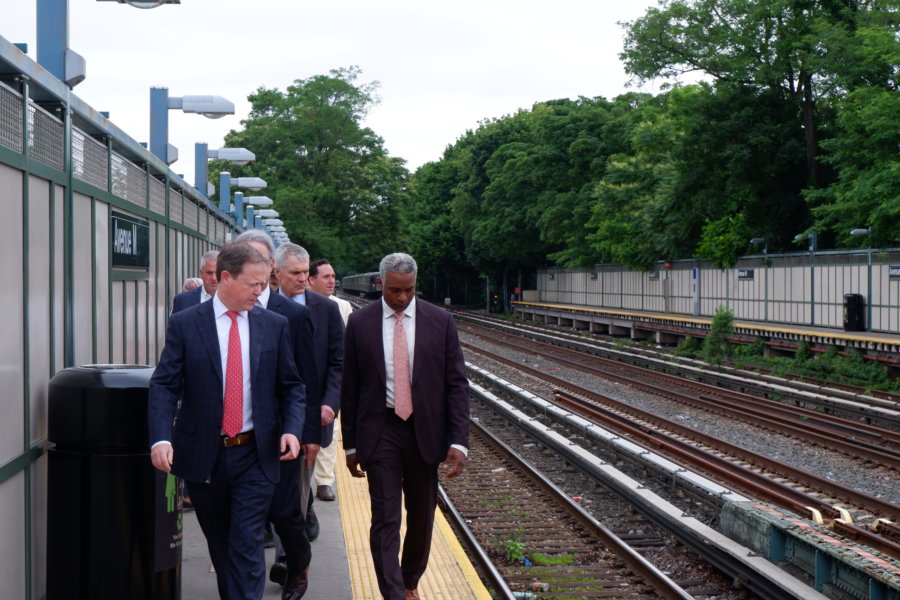 "Our hearts go out to the victims' loved ones," Davey said. "We're also here to find out what happened and make sure this doesn't happen again."
Earlier reports by the Daily News citing the police said that Bryant's clothing and possibly his foot got caught in the door of the train and that he was dragged along the platform before falling down onto the trackbed, but Davey said he was not caught in the door.
"We do not think this is a door incident. We believe he was caught between the platform and the train," the transit leader said. 
Train conductors are supposed to look out of their cabin window in both directions for 75 feet as the train leaves the station to make sure it's safe, according to protocol, but the transit president said he didn't know if that happened in this case.
"That is under investigation, that I do not know," he said.
The crew members involved are out of service pending the investigation's findings, Davey added. 
There are surveillance cameras on the platform, which were working at the time of the incident, he said. 
One passerby near the station said the incident made her wary, questioning why there weren't more safeguards in place.
"No other security, no other secured way for them to detect something like this?" asked the woman, who only gave her name as Debra.