A woman was struck by an oncoming J Train on Monday morning, police say.
On Jan. 25 FDNY and the NYPD received a report of a person beneath a train at 177 Bowery, at around 10:40 a.m. According to police sources, the person in question was a black female in her 40s and was struck by a J train pulling into the station.
First responders rushed to the scene where they requested the MTA to shut off power to the Bowery station's J line, allowing them to investigate the report. This shutdown caused train delays briefly while firefighters worked on accessing and removing the woman from the tracks.
After the person was safely lifted from harm's way, FDNY sources told amNewYork Metro that Emergency Medical Services transported her to Bellevue Hospital, where it is said that she is expected to survive. However,  the extent of her injuries have not yet been disclosed.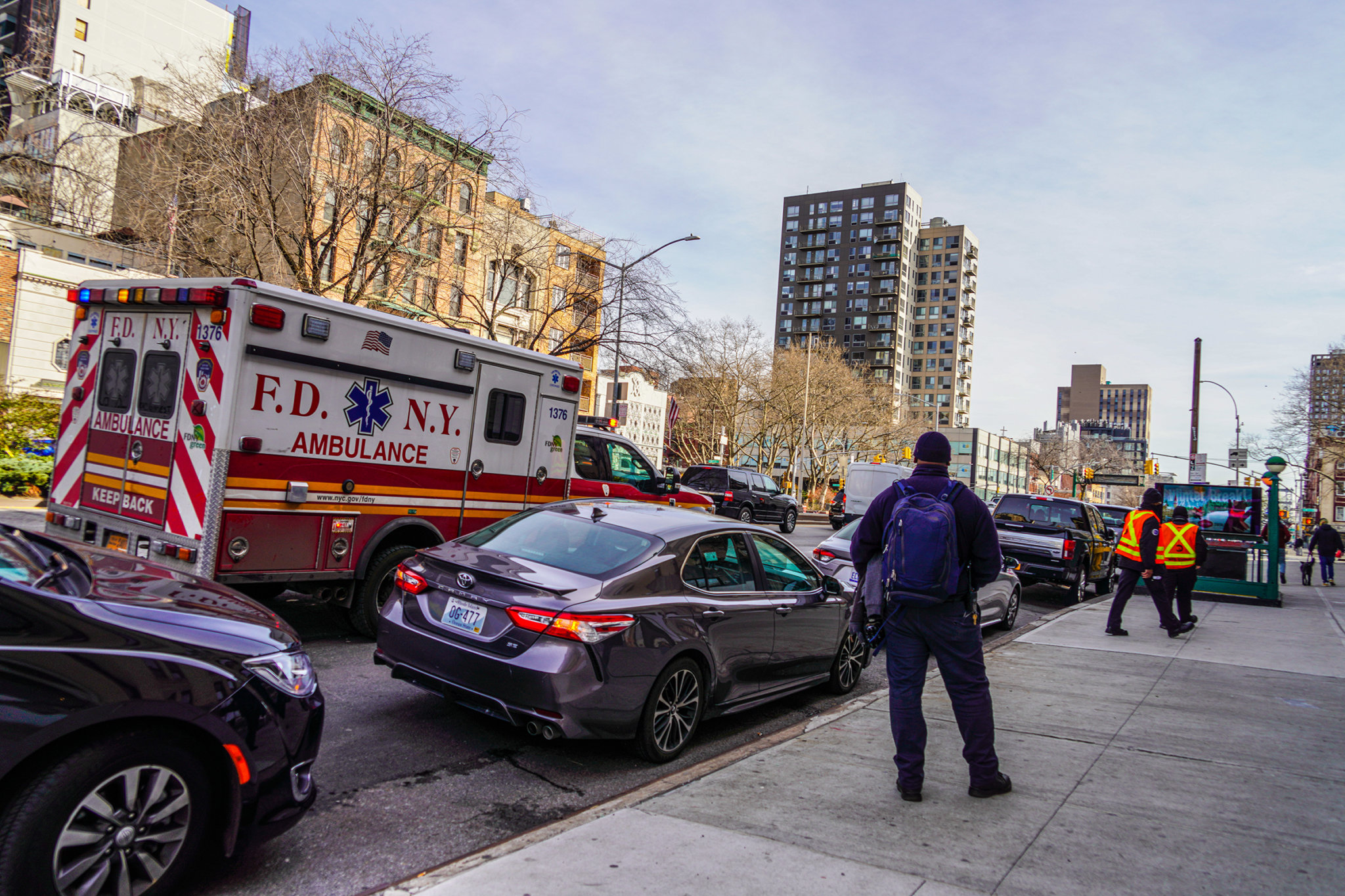 MTA personnel could be seen swarming the location as they frantically scaled and descended the station's staircases. NYPD reports that the incident is not ruled as a crime at this time.
By 11:30 a.m., the MTA restored power to the track and trains resumed usual service. 
This investigation is ongoing; amNewYork Metro has reached out to the MTA for further comment.