FLORHAM PARK — For the second straight week, the New York Jets vaunted defense will have to compete against a new-look offense midway through the season. 
After falling to the Las Vegas Raiders and interim head coach Antonio Pierce last week, the top unit will have to try and stop Josh Allen and newly appointed offensive coordinator Joe Brady when New York travels to Buffalo. The Bills fired their previous play-caller Ken Dorsey due to inefficiencies for a Buffalo offense that fell to 5-5 on Monday night. 
Despite the offensive shuffle, Buffalo still has a top quarterback in the game, and plenty of weapons to make any top unit struggle. It's one of the many reasons why the Jets aren't overlooking an inexperienced play-caller like Brady.
"I would imagine it is very hard to install a new offense," Jets defensive coordinator Jeff Ulbrich said. "Now how it gets called might be a little different, so we just have to be ready to pivot within the game, see how he is calling the game, and we will see that early on, after the first quarter, I would imagine we would have a really good feel for that."
Buffalo has already fallen to this Jets defense once this season on opening night. Allen was picked off three times (all by Jordan Whitehead) and had one of his worst passer ratings to date. This even came with an All-Pro receiver like Stefon Diggs dominating for 10 catches, 102 yards, and a score. 
Despite their 4-5 mark, New York's defense has been as vaunted as ever. It's part of the reason why their top players aren't remotely concerned about a new play-caller they would have to prepare for – especially when Allen is a force by himself.
"We understand his (Allen) style of play," defensive captain C.J. Mosley explained. "I think we've done a really good job since this group has been together on our defensive scheme and game plan. Our defensive line gets him out of the pocket and making him as uncomfortable as possible…guys understand that he's a quarterback that wants to scramble but at the end of the day he wants to throw the ball."
The Jets have certainly had Allen's number in recent games. The  All-Pro quarterback that many see as a consistent MVP candidate has completed less than 60% of his passes in three of the last four meetings against Gang Green.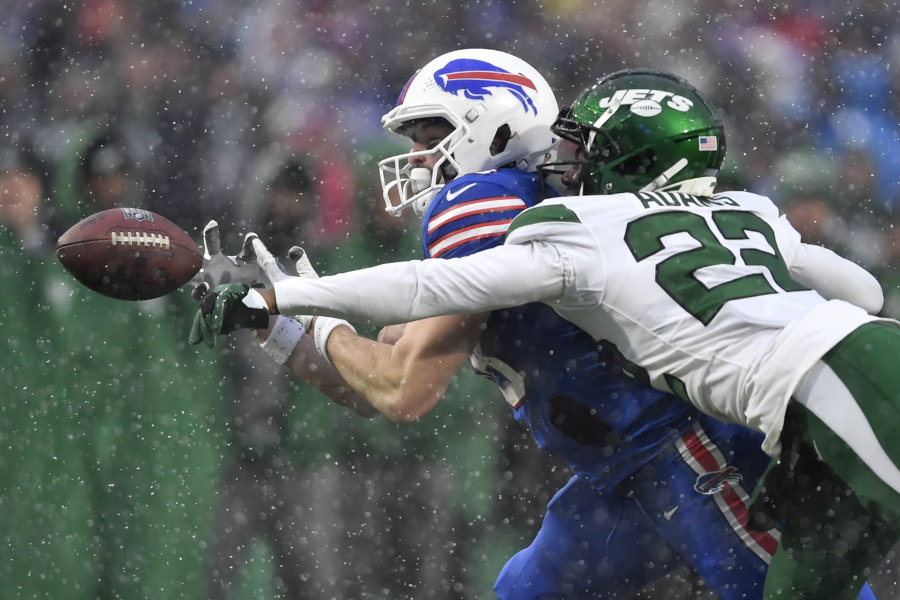 A new play-caller might certainly change some things that the Bills' offense may want to focus on, but the defensive unit in New York knows that there are ways to adjust on the fly to those situations.
"It affects us a little bit," D.J. Reed stated. "We were watching tape of Carolina when he was coaching. We really don't know how he wants to call the game. We just have to wait and find out to play."
New York's defense is in a difficult situation. As good as they've been all year, they have seen losses pile up even when holding some strong offenses to under 20 points. Their offense has not scored a touchdown in their last 11 quarters. It's been over two months since the unit has even scored on a multi-play drive that started from their side of the field. 
That leaves the margin for error extremely small for a defense that has had to play perfectly for the team to have a chance. At 4-5, the focus has been centered around how offensive changes could be made to save their season. 
Of course, so long as the Jets' defense continues to play up to their extremely high standard, they will be in contention for every game the rest of the way.
Patience is going to be an important virtue for this Jets' defense when they hit the field against the Bills on Sunday evening. They may need to play close to perfect, but the organization understands that, with a face-off coming against a top quarterback and brand new play-caller, early success may not be feasible.
Standing on their original principles will be incredibly important as well. 
"It's going to take some time," head coach Robert Saleh concluded. "Will play calling be different?' Obviously, of course, it will be. 'Will personnel packages would be different?' We are fully anticipating that, so the style of play calling, we have our thoughts on that, but it'll reveal itself as the game goes, and we just got to continue to just play by our rules and play good ball and play sound, communicate, and play to our standard."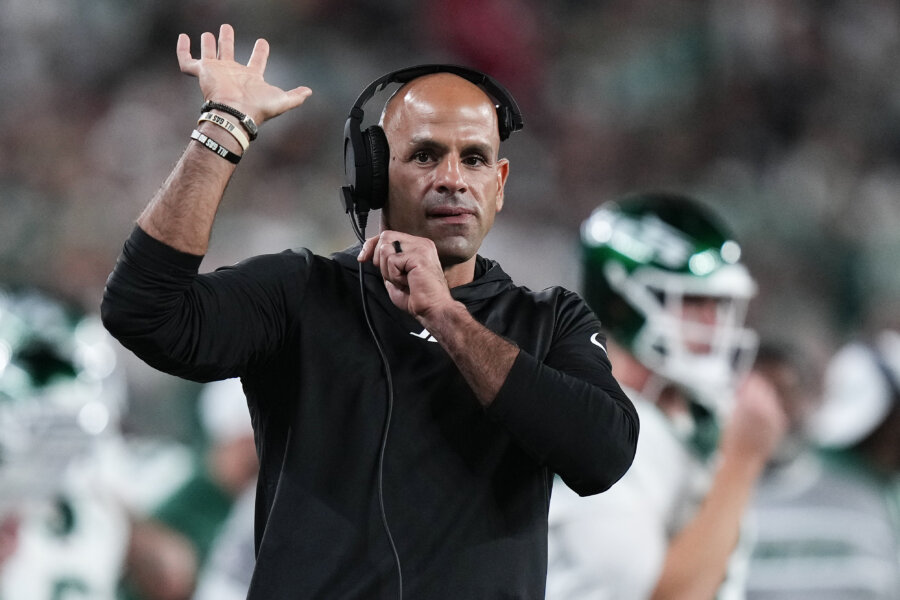 For more New York Jets news, turn to AMNY.com