FLORHAM PARK — Could this be the first time the New York Jets are thankful for Bill Belichick in their lives? 
When the New England Patriots completed a draft day trade down with the Pittsburgh Steelers, the belief was that they were allowing Pittsburgh the chance to get the offensive tackle the Jets were hoping for (Broderick Jones). In the end, Belichick's attempt at getting another one over on the Jets might have been the best thing that happened to the franchise. 
Instead of taking Jones, general manager Joe Douglas landed on an Iowa St. product in Will McDonald IV. McDonald was seen as a late-first–round pick and not among the top edge rushers in his class. 
Through one month at Jets training camp, the draft analysis on him may have been slightly incorrect.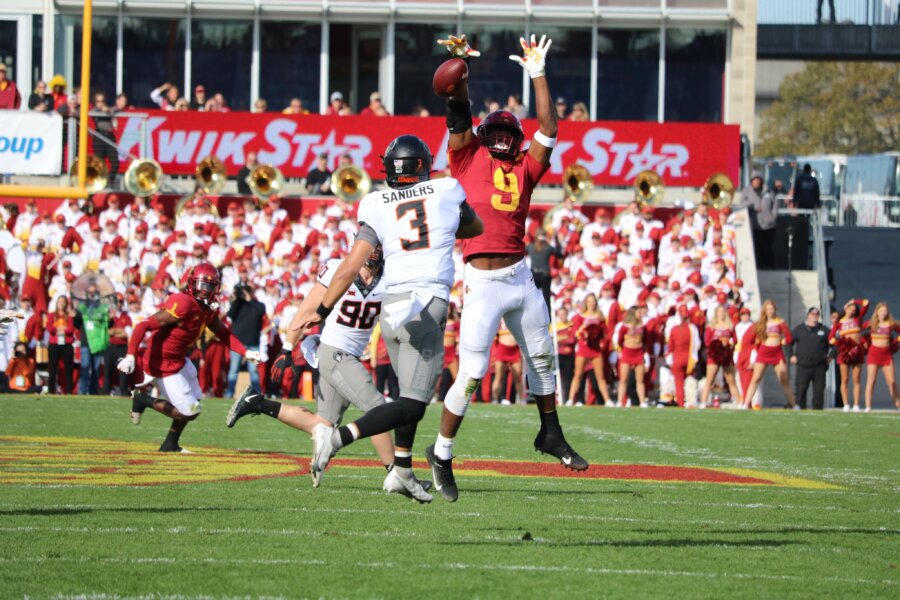 It hasn't mattered who the young rookie has gone up against, McDonald has excelled at almost every facet to this point in New York. He's recorded a sack and three quarterback pressures in two preseason games against the Browns and Panthers. His best work has been on the practice field though. 
McDonald has been fantastic, going up against Pro-Bowl caliber tackles like Tristan Wirfs and Ikem Ekwonu. He's beginning to perfect a spin move that has proved lethal at Jets practice and in joint work. That work alone has led the coaching staff to find more ways to get him on the field as much as possible once the regular season kicks off in under a month. 
"His approach to this has been far beyond his years," defensive coordinator Jeff Ulbrich said Tuesday. "He does not conduct himself as a rookie in my opinion at all. Pushes himself every single day to grow. It's really unique, typically guys like him that are freaky athletes, really good pass rushers, they're unwilling to be the grimy run defender and the edge setter and all the things you have to do."
New York is not expecting McDonald to come in right away and be a 10-sack player. The young pass rusher still needs to put on some pounds and find some power moves to match his quickness. It also doesn't help that the Jets have a plethora of edge rushers who are already on the cusp of breaking out like Jermaine Johnson, John Franklin-Myers, and Carl Lawson.
It's hard for a young player to make his mark with so many great players in front of him. And yet, that's exactly what McDonald is doing. If he continues to grow as he's done and plays at a high level, not only will the Jets be pleased with their draft process, but it'll set up a perfect edge combo with Johnson as two of the youngest edge rushing combos in the game. 
We're still a long way away before determining if a draft pick pans out or not but the early returns from Florham Park are that Bill Belichick may have done the Jets the biggest favor of all on draft night three months ago. 
For more New York Jets news, turn to AMNY.com