Danny Cortes' painstakingly detailed miniature replicas of New York City scenes have taken the art world by storm. 
Just three years ago, Cortes went through a "tough" time. Depressed and down on his luck, he used the pandemic to follow his calling, creating intricate miniature urban scenes which pay homage to New York City's hip-hop culture.
One of his pieces went viral and caught the attention of Monika Lynch, who curates Sotheby's Hip-Hop Auction. The former president of Tommy Boy Records told Cortes that "he had what it takes to be shown at Sotheby's."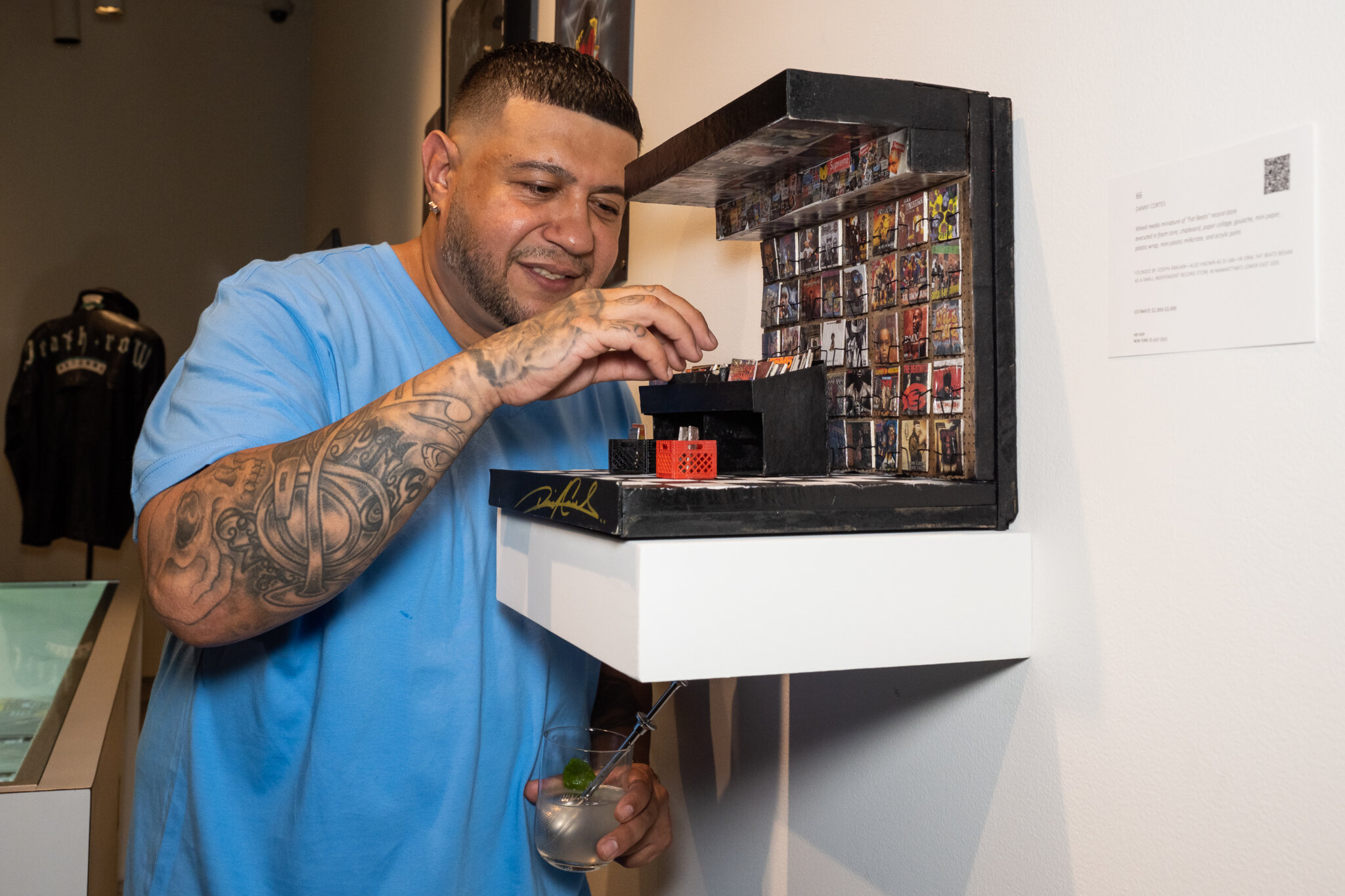 "I didn't have a clue what was Sotheby's," Cortes admitted. "I didn't come from the art world. I did a little graffiti here, but no fine art."
Now his pieces are sold for thousands of dollars to rappers and collectors. 
The self-taught artist is a kid of the '80s. Growing up in Bushwick, Brooklyn, Cortes realized early that his life was anything but "Mr. Roger's Neighborhood." 
"Going back to Mr. Roger's days, everything was so suburban and beautiful, which I loved so much, but I knew at an early age I didn't come from that," Cortes said. "So it was my interpretation of Mr. Rogers, but New York City style. I remember running through this rubble of these abandoned buildings I grew up around."
Two of his art pieces, "The Block" and Fat Beats," are part of Sotheby's third annual Hip Hop sale coinciding with the 50th anniversary of Hip Hop.
The intricate miniature scenes portray a New York City long gone and show the grit of the city when it experienced record-high homicides and a raging crack epidemic.
The pieces almost seem nostalgic, and viewers time-travel to a time when New York City was a canvas for graffiti artists and the Bronx "was burning."
"The Block" is Cortes' interpretation of New York City when Hip-Hop was born and shows a city far removed from today's "cleaned-up" version. The viewer will notice a scene of a mugging in process, abandoned furniture and cars, and dilapidated buildings, yet people go about their daily lives.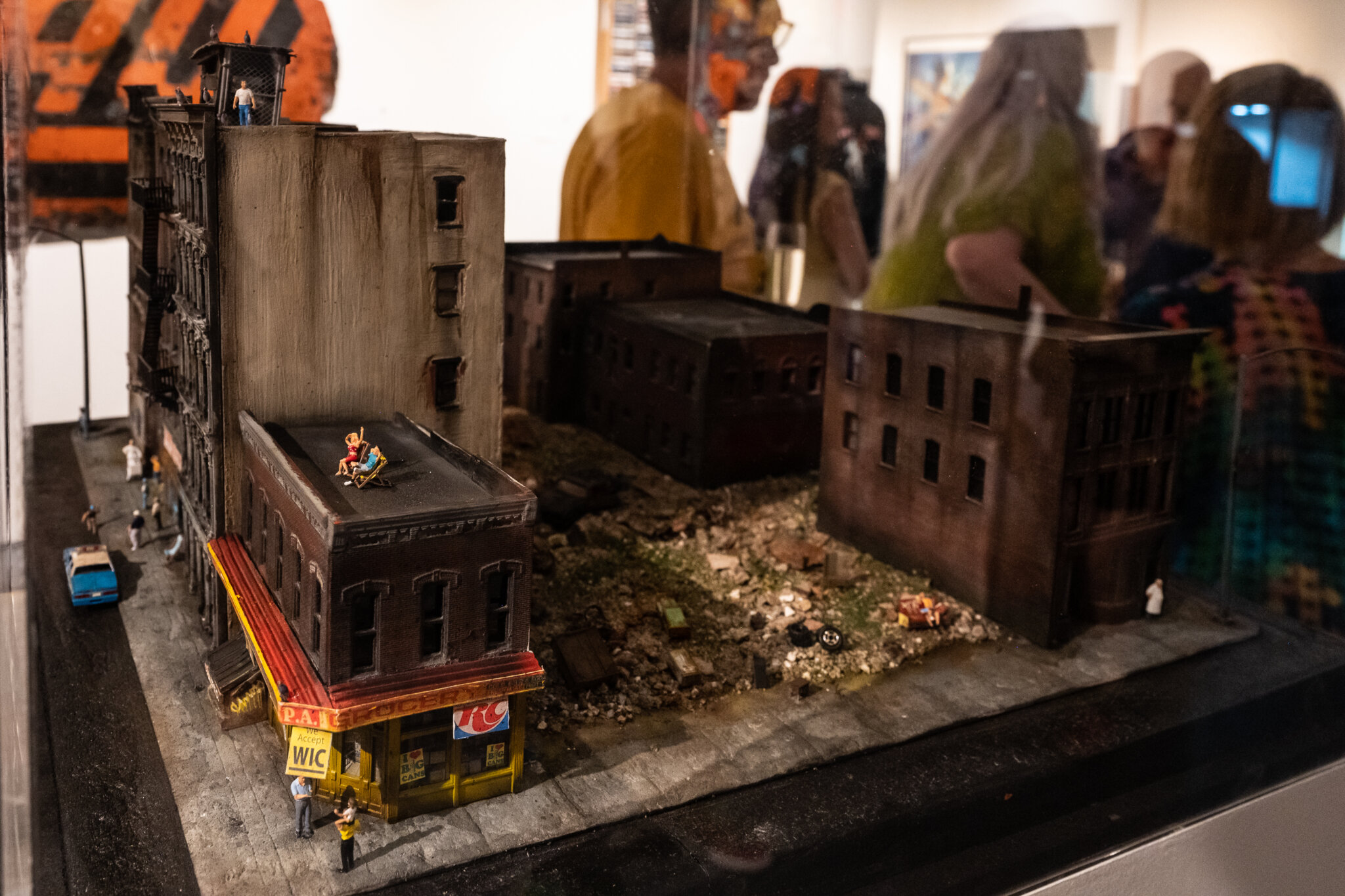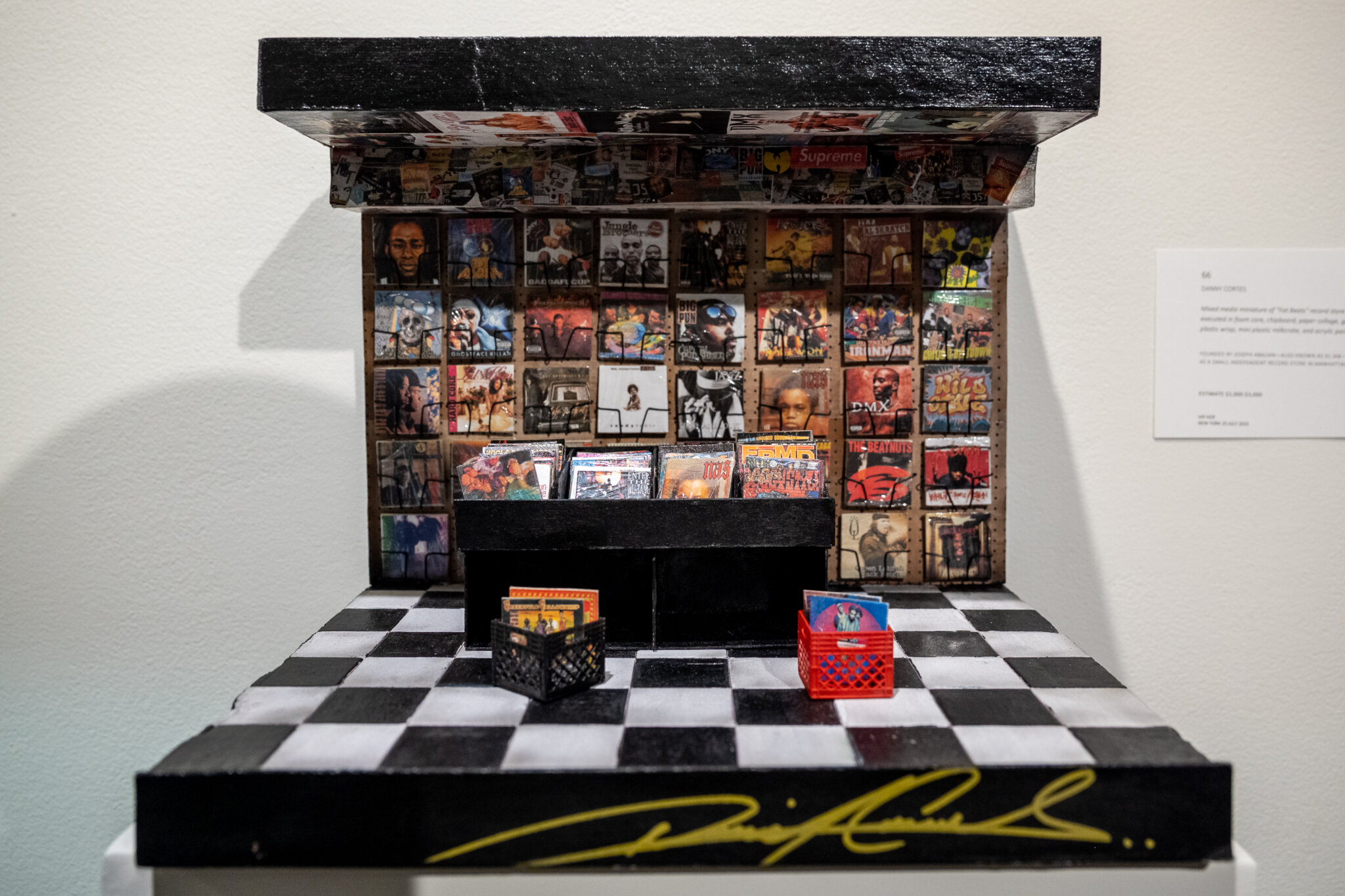 "It was very dangerous in the '80s when I was coming up as a child in Bushwick, Brooklyn," the self-taught artist explained. "But it was normal to me, seeing all these decaying buildings, dilapidated buildings. I didn't know I was poor until I grew up, you know? But it was my surroundings. I loved it. It was my community, and we are here today, so I get to show the world where I came from."  
"Fat Beats" pays homage to the former record store in the West Village. "Fat Beats" was the mecca for aspiring hip-hop artists during its heyday. 
"Because ["Fat Beats"] was a place where you could get all these underground records that no one could get," Cortes said. "This was the location [where] you might bump into the next upcoming hip hop stars."