A new interactive friend is available for New Yorkers to build at Build-A-Bear Workshop's Midtown store.
First introduced in Build-A-Bear Workshop's family-friendly holiday film, Glisten and the Merry Mission, the Bearlieve Bear is the store's first interactive toy. The bear responds to touch and sound, opening its eyes, wiggling its ears and verbalizing sweet phrases.
"We're thrilled to introduce Bearlieve Bear into our Build-A-Bear family as an extension of the creativity and connection that is the core to our brand," said Sharon Price John, President and CEO of Build-A-Bear. "This is a special moment for us, one that brings the customization and emotional connection that our brand was built on to a new level. We 'bearlieve' our guests will find this to be a must-have gift this holiday season and will love to participate in bringing Bearlieve to life in our Workshops."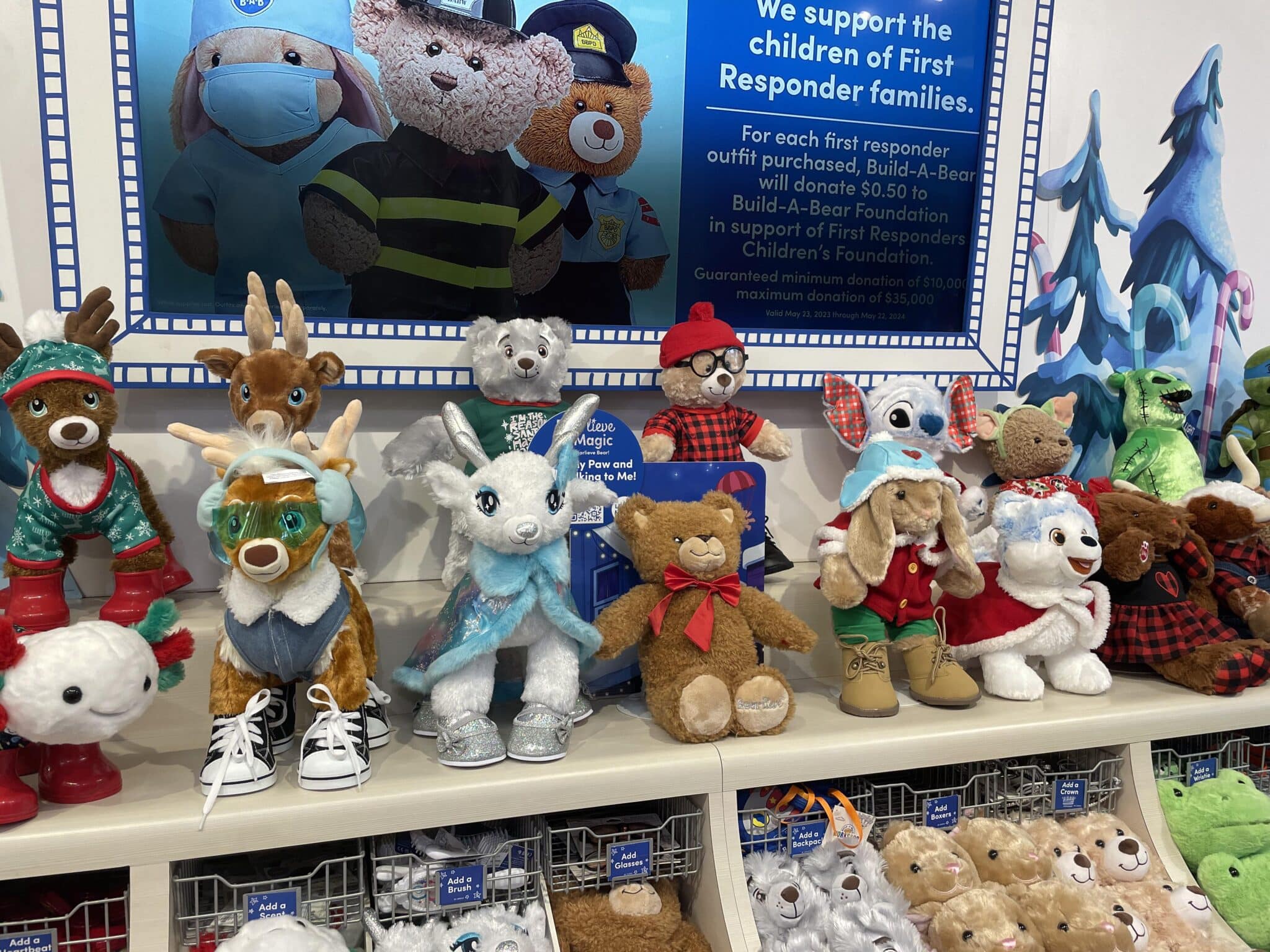 In addition to the Bearlieve Bear, Build-A-Bear Workshop has unveiled some new additions to its holiday line-up, including holiday versions of favorite classics such as the axolotl, the frog, the cow and the Pawlette the bunny, as well as advent calendars and Christmas and Hanukkah-themed accessories.
Like in other Build-A-Bear Workshop locations, customers at the Midtown location are encouraged to completely customize their new furry friends with clothes and accessories. The Midtown store offers a variety of New York City-themed accessories, including costumes inspired by the "Big Apple", the Statue of Liberty and the Empire State Building itself. 
The new Bearlieve Bear, as well as Build-A-Bear Workshop's new holiday offerings, is now available online and in store, including New York City's only storefront in Midtown for $49. The Midtown store is located at 22 W 34th St. and is open from 10 a.m. to 9 p.m. Monday-Saturday, and 11 a.m. to 7 p.m. on Sundays.