A two-alarm fire tore through two Brooklyn brownstones and injured four firefighters Tuesday afternoon.
Fire Department officials responded to a call at 278 and 280 Gates Avenue in Bedford-Stuyvesant just after 3:20 p.m. on Aug. 1. Units arrived to find the fire extending the third and fourth floors of the buildings, up through the roof.
More than 100 firefighters used four hose-lines to knock down the fire, which destroyed one vacant building and heavily damaged the occupied home.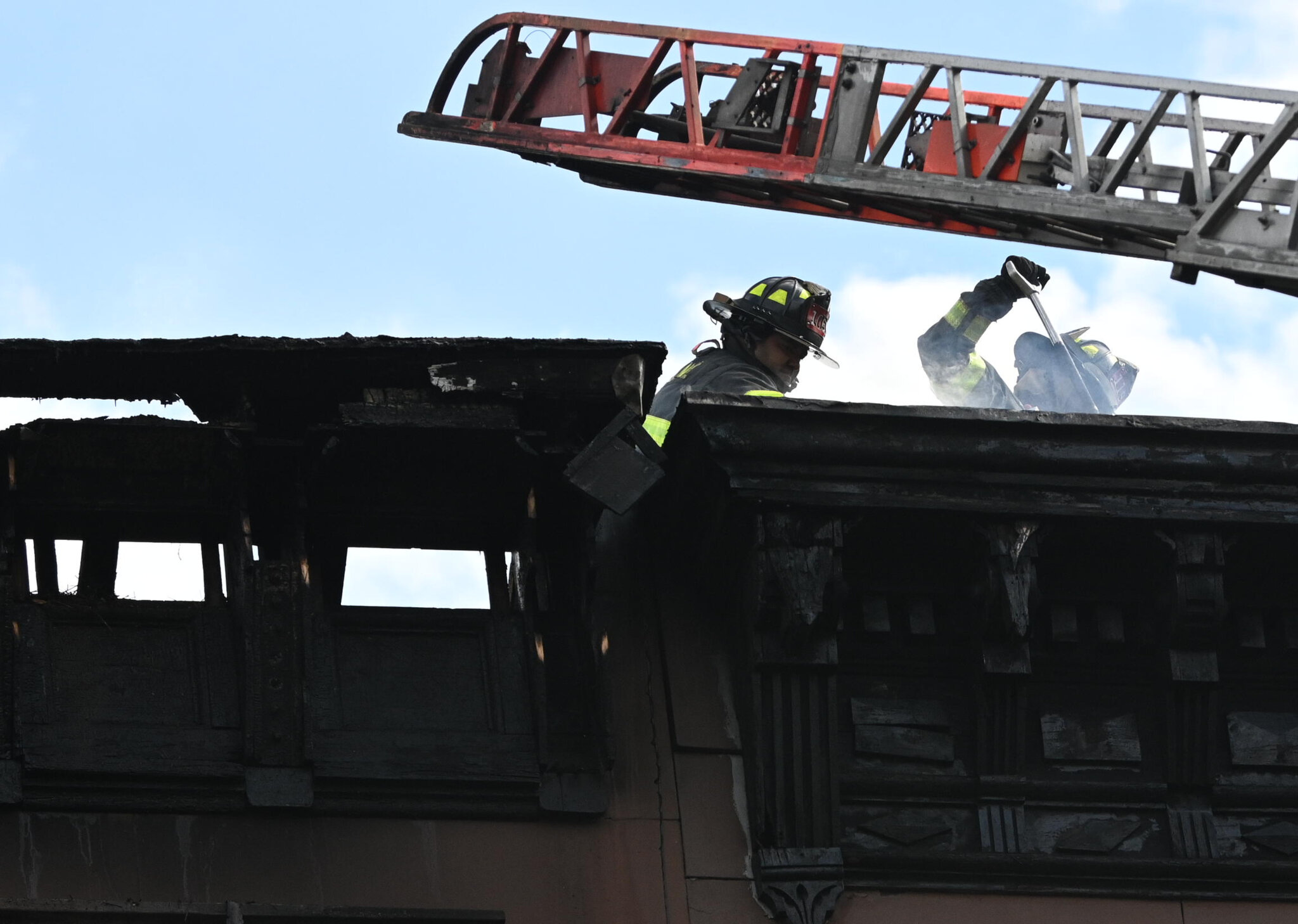 Four firefighters sustained minor injuries and were taken to New York Presbyterian Hospital and Methodist Hospital, according to an FDNY spokesperson.
No civilians were injured in the blaze.
The cause of the fire, placed under control at 4:48 p.m., remains under investigation. It will be determined by the FDNY Fire Marshals office.