While relatively few Off-Broadway shows open each year in early January, a major exception is the Public Theater's 16th annual "Under the Radar Festival," which presents experimental and multidisciplinary theater over a two-week period, featuring artists from the across the U.S. and abroad.
In a phone interview, we asked Mark Russell, the festival's artistic director, about some of the shows in this year's lineup that he is especially excited about.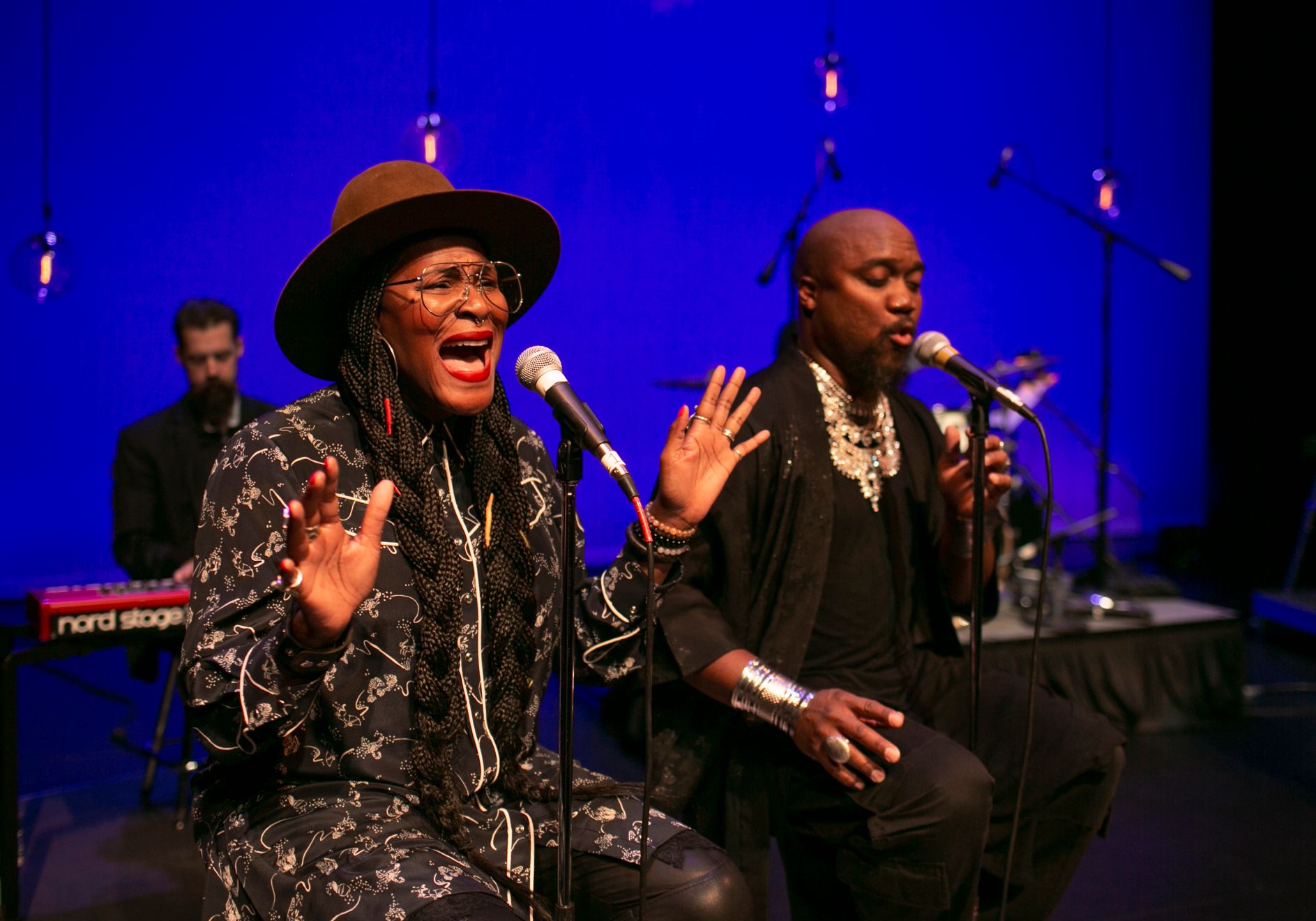 Susan- "We're opening with 'Susan' by Ahamefule J. Oluo, who was raised by his hippie mom, Susan, after his Nigerian father left him…This is about him growing up poor in Seattle and trying to eke out an existence that way as well as trying to reconcile with his roots in Nigeria…He's a jazz composer as well as a stand-up comedian."
Constellations- "'Constellations' is a piece by Nick Payne. It was on Broadway with Jake Gyllenhaal…Wang Chong, the director, has taken it and made it into more of a Chinese story – a contemporary Chinese love story – and he's done it where the actors are acting for cameras around a circle, and you're watching it, with translations on a screen above them. There's also a hamster involved."
Grey Rock- "'Grey Rock' is coming from Palestine and Israel…It's about a Palestinian man that is building a rocket to the moon in his garage…It's kind of funny and also very touching. There are love stories in it."

Not I- "Samuel Beckett's monologue 'Not I' is one of the toughest in the canon…It is being approached by a woman, Jess Thom, who has Tourette's. She's gotten the rights from the [Beckett] estate to do the piece in a relaxed theater environment which accommodates all people. If you need to stand up during the show, that's okay. There's room for wheelchairs. There are cushions on the floor. It's also signed in ASL."
To the Moon- "We're doing a piece by [avant-garde performance artist] Laurie Anderson, which is a virtual reality piece where you put a big headset on. It's called 'To the Moon,' but it's Laurie Anderson's moon, so it's very whimsical and it's great fun…It's only about 15 minutes long. Only five people can see it at a time. It's a one-on-one experience."
The Shadow Whose Prey the Hunter Becomes- "Back to Back Theatre has been here a couple of times. It is a neurodiverse company from Australia…This is a piece about a town hall meeting that goes south in political correctness."
The Truth Has Changed- "I don't know if you know Josh Fox. He's a filmmaker who made 'Gasland', about fracking, and this is his story going into the future. After he made this award-winning documentary, he started getting followed by the FBI…It's like he's doing Spalding Grey but with media."
salt.- Selina Thompson, who's coming over from the UK, did this performance art project where she retraced the transatlantic slave trade from the U.K. to Ghana to Jamaica and back…It was a traumatic experience that she turns into a ritual performance.
The Under the Radar Festival runs Jan. 8 to 19 at the Public Theater, 425 Lafayette St.. For more information, visit publictheater.org.